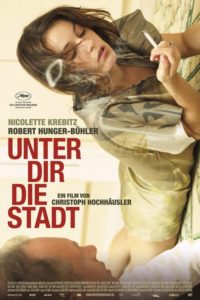 ---
A man and a woman at an art exhibition share a fleeting moment of attraction, which neither can act upon. Days later, a chance second meeting leads to an innocent coffee and the two strangers – both married - toy with their unexplainable fascination for each other. Svenja is curious and finds herself in a hotel room with Roland, but she does not consummate an affair. A powerful executive at the large bank where Svenja's husband works, Roland is used to getting what he wants. He manipulates the transfer of her husband to Indonesia to replace a recently murdered bank manager. Unaware of Roland's actions, Svenja now ceases to resist...

Svenja and her husband Steve move to Frankfurt because of Steve's work. She encounters Steve's boss and starts meeting him, but not necessarily having an affair with him. Steve's boss realizes that she is hesitating because of her husband, so he sends the husband to Indonesia to get him out of the way.
|
Cheating Notes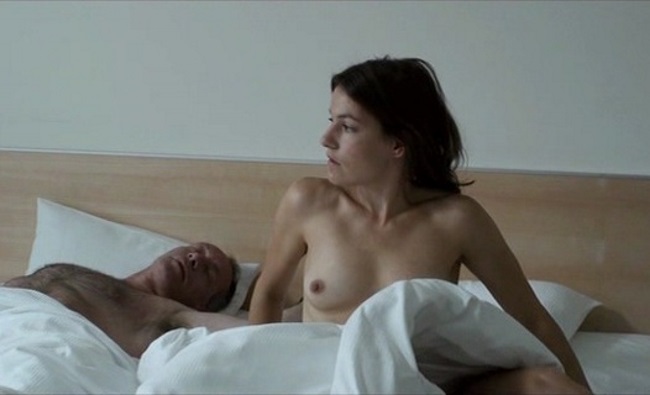 The wife Svenja and her husband Steve recently moved to Frankfurt. She is bored since she practically does nothing all day.
She first meets her husband's boss outside a conference hall where her husband is attending a talk. The meet is quick and they really don't get to know each other.
The wife visits her husband in the office. After she and her husband say goodbye to each other, she encounters her husband's boss for the second time on another floor of the building. The boss recognizes her and invites her to a cafe nearby. She comes with him.
In the cafe, the wife tells the boss her husband's name. The boss just shrugs it off. They talk and know more about each other.
The boss brings her to a hotel room. Perhaps it's her boredom that makes her come with him inside. He grabs her towards him and tries to kiss her. But she doesn't kiss him and leaves instead. It seems her mind is not made up yet to cheat at this point.
At a party, the husband introduces his wife to the boss, not knowing that they've met already and that his wife went with him inside a hotel room. The boss and the wife are left alone. He tells her he wants to sleep with her. The wife doesn't give a definitive answer.
The boss promotes Steve over Steve's friend Lau, who has already been told earlier by another superior (Werner Lobau) that he'll have the job. Lau is pissed. Werner is not happy either because he thinks Lau is better than Steve. The boss did this so that Steve will be sent to their branch in Indonesia and therefore his wife will be left behind there in Frankfurt and he can make his move with her more freely.
The wife talks to the boss and tells him that she wants him to stop her husband's reassignment to Indonesia. The boss says he can't reverse a decision that is made by the board. The boss made it look like he's not the one responsible for her husband's reassignment.
The husband leaves for Indonesia. The wife meets the boss in a hotel room and they have sex. This happens a few more times and in different hotels. At one point while they are having sex, the camera focuses on the wedding ring on the wife's finger.
The husband calls the wife from Indonesia. He tells her that it's bad over there. The wife confronts the boss about his real intent on sending her husband to Indonesia. They quarrel. She tells him she doesn't want to see him anymore.
In the end, the wife stays with her husband. The husband is completely clueless that his asshole boss fucked his wife several times while he is away in a different country.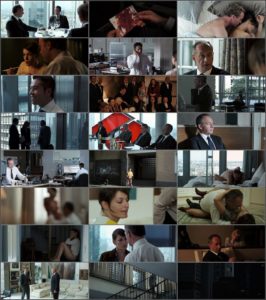 More info for the movie Unter dir die Stadt
Info + Download Link: Worldscinema.org
Watch Full Movie Online
---
---
---