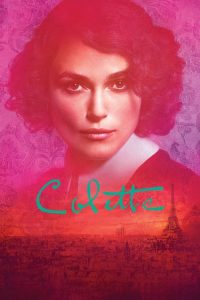 ---
After marrying a successful Parisian writer known commonly as Willy, Sidonie-Gabrielle Colette is transplanted from her childhood home in rural France to the intellectual and artistic splendor of Paris. Soon after, Willy convinces Colette to ghostwrite for him. She pens a semi-autobiographical novel about a witty and brazen country girl named Claudine, sparking a bestseller and a cultural sensation. After its success, Colette and Willy become the talk of Paris and their adventures inspire additional Claudine novels.
|
Cheating Notes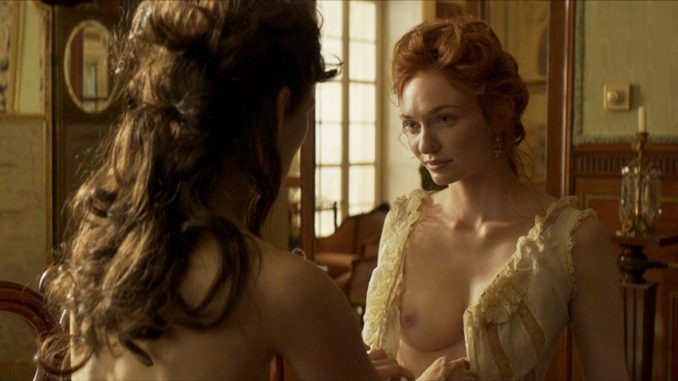 Colette (Keira Knightley) and her husband have an affair with the same married woman, Mrs. Georgie Raoul-Duval (Eleanor Tomlinson), whose rich husband is three times older than her. It is Colette who goes first, with the blessing of her husband, because he observes that the rich, married woman is more interested in her. However, he begins seeing her too, behind Colette's back.
At 50:52, Colette and Georgie flirt in front of Colette's husband during lunch. Georgie invites Colette to come to her house later that night and that is when they first kiss (53:49).
Beginning at 56:21, Colette and Georgie have sex alternately with Georgie (Georgie shows her boobs). Colette eventually finds out that her husband is also fucking Georgie and is quite pissed, and this will be the start of her break-up with the rich wife. It's quite a sexy sequence of lovemaking.
Colette will also begin an affair with a marquise and they have lesbian sex at 1:14:29. It's non-naked but there's some thrusting action so it's still quite hot.
---
---
---