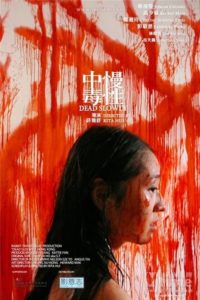 ---
Depicts a man who gets into a motorcycle accident, his wife Mei, younger sister, and mother. It also tells the story of Ying, a young woman, who is murdered in their home, policeman Jing who is investigating the case, and his wife Ching, who is having an affair with a fellow policeman. They are all connected. The more Jing tries to solve the case, the more cryptic their relationship becomes, and past memories come to light.
|
Cheating Notes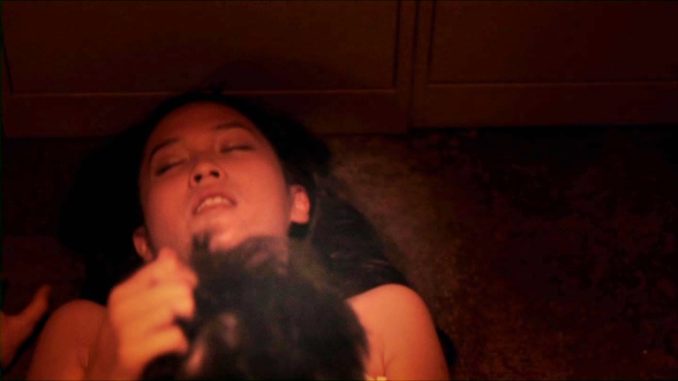 The movie has surreal elements and events are told in a non-linear fashion. Plus, some things may also be lost in translation so this movie can get very confusing. But here's what I gathered from it regarding the cheating angles. Note that, since the movie is of surreal nature, some or all of these cheating scenes may never even have happened.
Consider everything below as spoilers.
Wife's sister has an affair with her husband
Mei's younger sister (who has a boyfriend) gets impregnated by her husband. We learn later that it is Mei's idea when she finds out that she can't give her husband a child. The only cheating scene we see done by the younger sister and Mei's husband is when they are flirting inside a room while Mei and her sister's boyfriend are listening in the adjacent room.
Wife consoles sister's boyfriend
Mei consoles her sister's boyfriend by fucking him. He is crying so she pulls his head close to hers and kisses him, which leads to them fucking on the floor. The shots consist mostly of them making out but a short scene of them fucking on the floor is also shown but it's only shoulders and headshots.
Wife fucks the investigating policeman
Mei also fucks the policeman Jing in the hospital room while she is confined there at the same time when her husband is also confined and in comatose in another room. Now, things do get confusing here. At one point Jing is asking her why she killed her husband (which means she is not cheating already if her husband is dead). But then, If I understood it right, he is still in a coma, and even on the day that she is discharged, they even bring news to her that her husband died during the night.
Policeman's wife cheating on him?
Jing's wife, Ching, is supposed to be having an affair with his fellow policeman, Yin. We see Yin at her house one day, just about to leave after fixing her pipes. Her husband arrives and catches him before he leaves but he doesn't get jealous and even invites him for dinner. It seems that he doesn't find any malice in the wife asking Yin to come over to fix the pipes. Why not ask him instead? He is her husband after all. Well, maybe he is really not into fixing pipes and Yin, on the other hand, is an expert in that department.
After Yin goes out of the door, Jing looks at his wife and sees a gleeful smile on her face. It could mean something... like she is getting infatuated with Yin... or it could mean nothing at all and she is just happy getting help from her husband's handsome colleague.
Jing's wife has been coming over to their station frequently lately to bring him food, but his other colleagues tell him that she is actually doing it for Yin as one of them has supposedly seen her handing some food to him. Jing's boss even blatantly tells him that it is so obvious that his wife is cheating on him with Yin.
In the end, there are no kissing or sex scenes to prove that Ching and Yin are having an affair. There's one scene where you'd think that it's them kissing because it is shown right after a scene with both of them in it, but it's not actually them but Mei and her sister's boyfriend. There's a scene where Yin tries to touch the wife's hand but she pulls it away. And there's also one where he tells her that he will take care of her when Jing gets arrested. That means it could be one-sided between them, that Yin is falling for Ching but Ching doesn't want to cheat on her husband.
Watch Full Movie Online
---
---
---