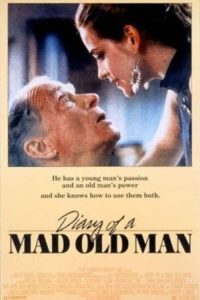 ---
In this erotic drama, Marcel (Ralph Michael) fantasizes about being with his daughter-in-law Simone (Beatie Edney) after the death of his wife. The woman pretends to be surprised over his attention but does nothing to discourage his advances. He promises to build her a swimming pool in order to further his fantasies. The story is taken from the novel by Junichiro Tamizaki.

Marcel Hamelinck has a chronic muscle disease and therefore has to retire from his work. After his wife Denise dies, his attention is drawn to his daughter-in-law Simone. Obsessively he tries to make overtures, even at the expense of his own health. He gives her expensive presents and builds a pool to see her swim. After Simone allows him to touch her, Hamelinck only has one wish: to become her slave. Simone cleverly exploits the situation, while Marcel's condition slowly worsens.
|
Cheating Notes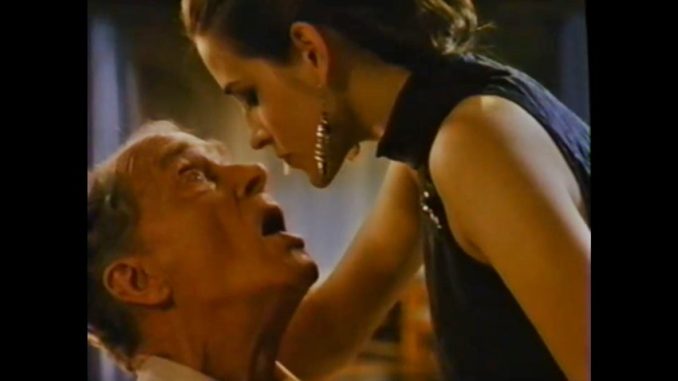 The wife is having an affair with a young relative but we only hear their/his moans behind closed doors when they make love (53:05).
The wife lets her father-in-law kiss and lick her leg (1:00:55), suck her toe and fingers (1:03:23 and 1:16:08), and she even spits in his mouth (1:13:20), but that's it for the old-timer.
A remake of Diary of a Mad Old Man (1962).
Watch Full Movie Online
---
---
---