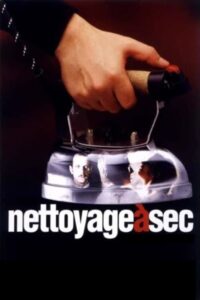 ---
A bored couple takes in a young man who turns their lives inside out.

Nicole and Jean-Marie Kunstler are a nice, hard-working couple who have been married for 15 years. They operate a dry cleaning business that keeps them both too busy to take a vacation, or to change their routine. A fateful trip to a drag club leads them to encounter Loic and Marilyn, a brother-sister drag queen performing team. Their shows fascinate the couple, as both Nicole and Jean-Marie find themselves growing more and more attached to Loic. Loic brings to the surface all of their suppressed desires and emotions - willingly and unwillingly. A psychological examination into the effects one attractive young man's entrance into the lives of an ordinarily seeming couple could have.
|
Cheating Notes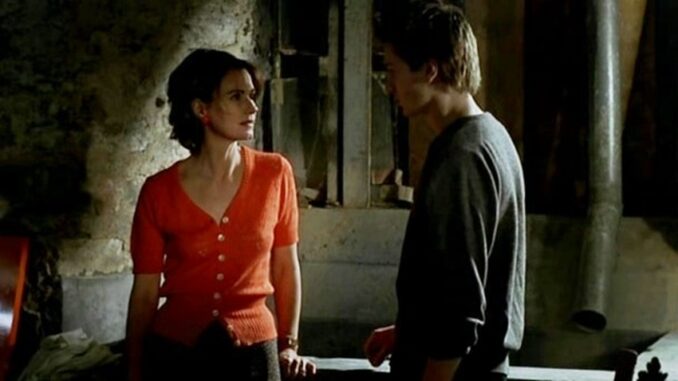 The couple Nicole and Jean meet the brother and sister Loic and Marilyn at a drag club. They go to a hotel room and start swapping partners. Jean doesn't want to fuck Marilyn though and tells Nicole to stop petting with Loic on the bed.
Loic starts living with the couple and starts working at their dry cleaning shop. He fucks Nicole at 51:26 in the basement of the shop, right after Jean goes upstairs to take care of a client.
At 1:13:24, Jean finds Nicole riding Loic in the basement. He doesn't let his presence known and just walks away.
(Spoiler) Jean talks to Loic and tells him that he needs to go. Nicole gets pissed at him, etc. etc. When the two guys get to be alone in the basement later, Loic makes a move and tells Jean that he likes him, etc. basically testing him if he's gay. It turns out that he is, so Loic slides Jean's pants down and starts fucking him in the ass. He continues on teasing him about being gay so Jean snaps and something terrible happens.
(Spoiler) So I guess that the reason why Jean tolerates Loic leaving with them, giving him a lot of chance to fuck Nicole, is that he likes him himself. No wonder he rejected Loic's sister earlier because it's Loic himself that he wants.
Watch Full Movie Online
With English subs.
---
---
---