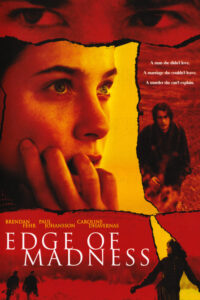 ---
1851, Manitoba's Red River Valley. As winter sets in, a young woman on the edge of madness arrives exhausted at the fort, a wilderness station, claiming she murdered her husband. She's placed in a cell; for the next several months, she sews while the local prefect, Henry Mullen, investigates. In flashbacks, we see her arranged marriage to the hard-working but angry Simon, who takes her to his half-built homestead and abuses her. She's treated well by his younger brother George, with whom she laughs, but he's too weak to protect her. Is she guilty? At the homestead, Mullen hears a different story, one that exonerates Annie. Can he unearth the truth? Then what?
|
Cheating Notes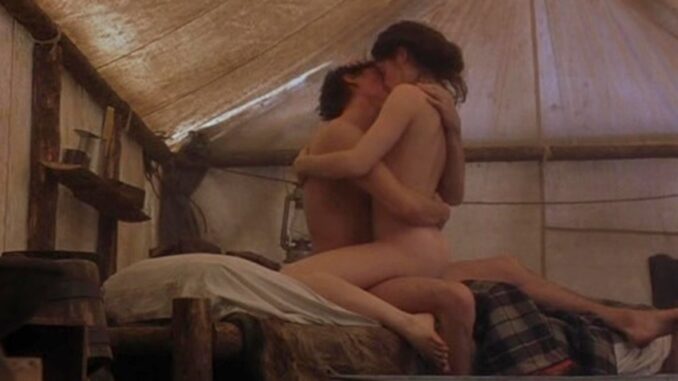 The husband, his wife, and his younger brother build a house in a remote location. The wife and the younger brother grow fond of each other, laughing and fooling around while they work, etc. The husband has the habit of fucking/raping his wife roughly, and it goes rougher as his jealousy towards his wife and his brother's budding relationship grows stronger.
At 36:14, the younger brother tries to kiss his sister-in-law on a field. Although she's now very fond of him, she's not ready to cheat on her husband yet so she doesn't kiss him.
At 47:40, the wife and her brother-in-law kiss when they thought that her husband is already asleep. He isn't and catches them and beats his younger brother.
One day, the younger brother brings back his older brother's corpse home from a hunting trip. He says that he died because of an accident but he could have murdered him. At 1:02:12, the wife gives him a bath and makes out with him while he's in the tub. They proceed to have sex on the bed, with her sitting on his lap and slowly humping away.
Watch Full Movie Online
---
---
---