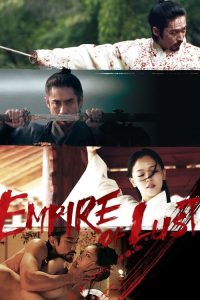 ---
The love and betrayal, loyalty and revenge, amongst the first prince's hardships during the confusion of the establishment of the Joseon, after the fall of Koryeo.

Kim Min-jae (Shin Ha-kyun), is a brilliant general who's distinguished himself by protecting the borders of the recently established Joseon dynasty. He keeps a close eye on Yi Bang-won (Jang Hyuk), the fifth son of King Taejo (Son Byong-ho), whom he believes has ambitions of seizing the throne, Jin (Kang Ha-neul), is Kim Min-Jae's son and the King's son-in-law. Due to his position as the King's son-in-law, he is unable to take part in politics and only seeks out pleasure. Yi Bang-won was instrumental in helping his father overthrow the Goryeo dynasty and founding Joseon, but was passed over when Taejo chose his successor. Meanwhile, Kim Min-jae falls in love for the first time with a gisaeng (an artist who worked to entertain others, such as the yangbans and kings. They were also courtesans, providing sexual services) named Ka-hee (Kang Han-na), whom he takes as his concubine, not realizing that she aims to carry out a vendetta.
|
Cheating Notes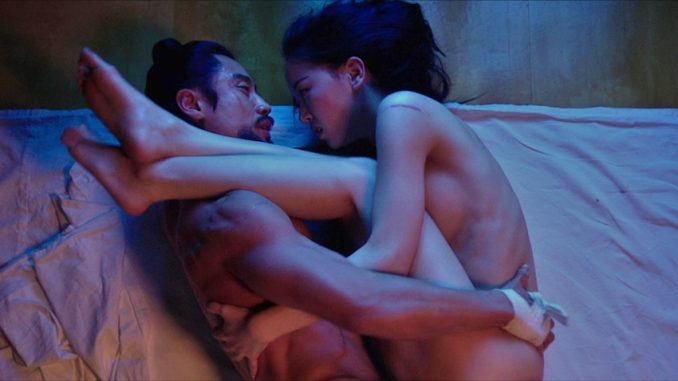 (Spoilers)
At 52:55, the supreme commander's son meets his dad's concubine discreetly at a linen shop in town, with the intent of fucking her. They have a past together (not exactly a lovey past). She reminds him that fucking his dad's concubine could mean death for both of them according to the law. She agrees to fuck him in exchange for something. When he gives her what she wants, she climbs on top of him and starts kissing parts of his body. But then she does something to put a hard stop to their tryst, so it doesn't proceed to full-on sex.
The supreme commander and his concubine's sex scenes are great. They're at 32:00, 42:15 (while the son is peeking at them through a gap in their bedroom door), 1:08:57 and 1:10:22 (bathtub).
The concubine meets the son again at 1:24:00, giving him the notion that she will have sex with him, but it turns out to be a rape/adultery setup. The two are later presented to the king as adulterers, to the supreme commander's dismay.
Summary
Great movie. Its plot, which tackles real love, revenge, betrayal, political conflict, etc. is fairly complicated and so it has to be watched with subtitles to fully enjoy all of its ins and outs.
There is an uncut version of this movie, which can be found in the torrents. The sex scenes, which are already long and good in the cut version, are even longer and add more eroticism in the uncut version.
Screenshots from both the cut and uncut version
Additional screenshots from the uncut version
Watch Full Movie Online
M4uhd.tv (This is the cut version with English subtitles)
Torrentdownloads.info (Uncut version. No English subtitles)
---
---
---