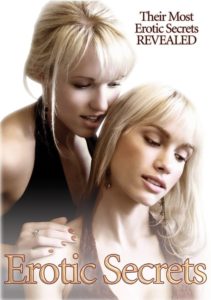 ---
When an elevator jams and strands five lovely ladies on their way to an exclusive Hollywood party, the glamorous gals wile away the hours exchanging steamy stories about their most memorable and erotic sexual escapades. As the saucy tales get hotter and hotter, so does the atmosphere inside that elevator.
|
Cheating Notes
One of the chicks who gets stuck in the elevator relates that she has a female friend in college who was bisexual. She had a boyfriend who had no idea that she was bi. This friend of hers, along with her girlfriend, had a threesome with their male professor in his office so that he won't fail them in his class.
Another chick, Julie, is separated from her husband for two months now. She says that she thought about cheating on her workaholic husband when they were still together. She heard of women cheating with their husband's friend, but in her case, she didn't know any of her husband's friends, so she considered getting a male escort online but didn't do it.
The other chicks have other sex stories to tell but none of them are about infidelity anymore. One of them looks like Naomi Watts but too bad, she doesn't have any sex scene.
Watch Clip
---
---
---