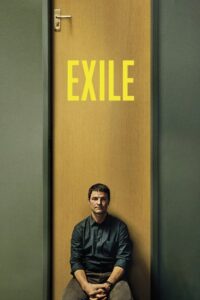 ---
Exil tells the story of a chemical engineer of foreign origin who feels discriminated and bullied at work, plunging him into an identity crisis.
|
Cheating Notes
At 13,50, the main guy bangs the office's married cleaning lady in a cubicle in the office's bathroom. Only her naked back is shown while she sits and humps on top of him. Her son calls from outside, needing something from her, so she gets off the main guy, with her sideboob showing a little in the process. When the main guy comes out of the cubicle, the son looks at him intensely, like he knows what he did to his mom, and then runs away.
We know that she's married when the main guy goes to her house at 1:50:53 and meets her husband.
Watch Full Movie Online
---
---
---