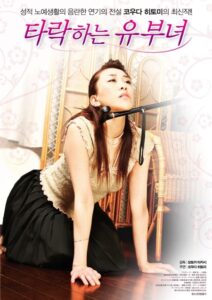 ---
Kyoko, who was suffering from not being able to pay off the huge debt her parents left, eventually entrusts her life to a loan shark and marries him. The loan shark is now retired, but during his time on active duty, he was also known for being vicious in the industry. He is now blind and has erectile dysfunction. In order to satisfy his perverse sexual desire, Kyoko spends days engrossed in masturbating in front of him every day. But in fact, it was not only her husband who fell in love with her, but his son Kyohei as well. Kyohei, who has strong resentment towards his father, is living away from home and pursuing his passion as a painter. He occasionally enjoys secret trysts with Kyoko, even coming to his father's house and making love to her even when he's around. The father and son's jealousy and obsession with Kyoko grow day by day, and Kyohei refuses to ask Kyoko to leave his father and live with him because of his fear of poverty and his uneasy situation. However, in Kyoko's heart, who had given up hope for the future and lived a puppet-like life, the longing for freedom begins to rise again...
|
Cheating Notes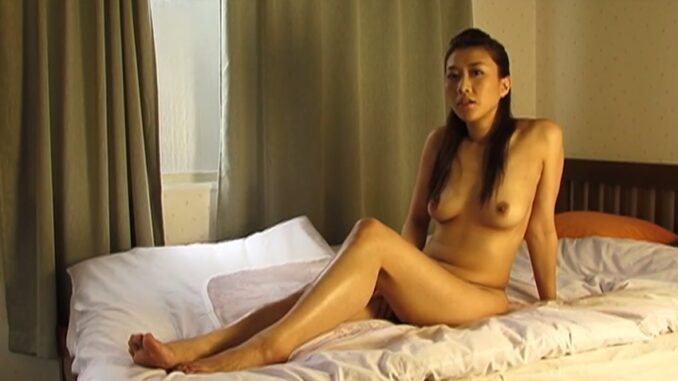 The wife usually comes to his stepson's place to fuck him (sometimes he will paint her in the nude first), but sometimes, the stepson would visit her in his father's place. He doesn't announce his presence to his blind father and so he would sometimes find the two engaging in a sexual act, usually with his stepmom masturbating in front of her husband. He would cry while watching them because he is unable to do anything about it.
The son fucks the wife beside the stairs while his father is sleeping in the bedroom upstairs. The husband wakes up and calls Kyoko's name but she continues fucking her stepson for a while before stopping. The son also fucks his stepmom in the kitchen while her husband is in the living room, waiting for her to serve him tea. Both hot scenes.
Eventually, the son and wife decide to off the father, pushing him into ongoing traffic and making it look like an accident. Now that he has his stepmom for himself, will the son be happy about that, or will his guilt eat him up for the rest of his life?
Watch Full Movie Online
---
---
---