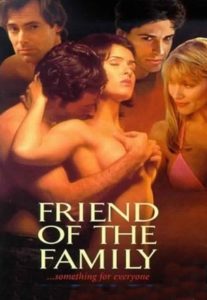 ---
Linda is having problems with her new family. Her husband Jeff and his two teenagers are making life hell, and she turns to drink and worries about Jeff having an affair. One day Elke, an old friend's sister, appears at the door and moves in for a time. She proves to be intuitive about the family's needs and acts as a sexual catalyst for getting the family out of their relational problems.
|
Cheating Notes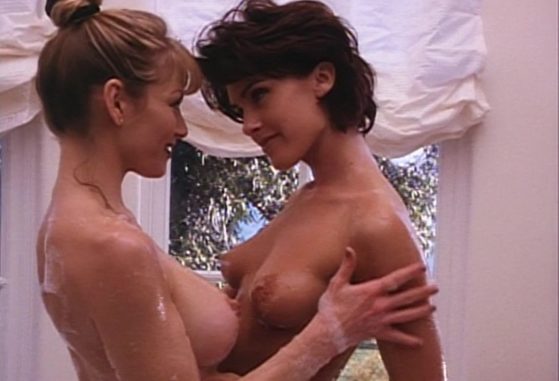 Linda (the wife) scolds Montana, her stepdaughter, who is petting heavily with a young guy in the pool. Linda has a dream sequence in bed later in which the young guy is fucking her.
Montana has sex with a French guy in the yard. She seems to be being promiscuous rather than cheating on the young guy she's having sex with earlier because he doesn't treat her as his girlfriend but a slut that he fucks when he's horny.
Elke, sister of Linda's friend, arrives. She needs a place to stay for a while after getting robbed. Linda lets her stay.
Elke witnesses Linda's relational problems with her family: her tension with her stepdaughter and her problem with her husband who is always busy at work.
Wife has sex with Elke
Linda tells Elke that she's leaving (43:46). She tries to discourage her by having sex with her in the bathtub (44:54). After they fuck, Linda still decides to leave anyway, at least temporarily and will go to her parent's house to sort things out. She asks Elke to look after the house while she's gone.
Elke has sex with Linda's husband while she's gone.
Watch Full Movie Online
---
---
---