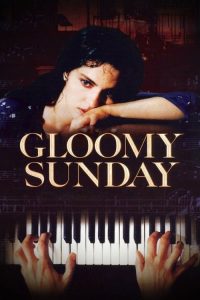 ---
Budapest in the thirties. The restaurant owner Laszlo hires the pianist András to play in his restaurant. Both men fall in love with the beautiful waitress Ilona who inspires András to his only composition. His song of Gloomy Sunday is, at first, loved and then feared, for its melancholic melody triggers off a chain of suicides. The fragile balance of the erotic ménage à trois is sent off kilter when the German Hans goes and falls in love with Ilona as well.
|
Cheating Notes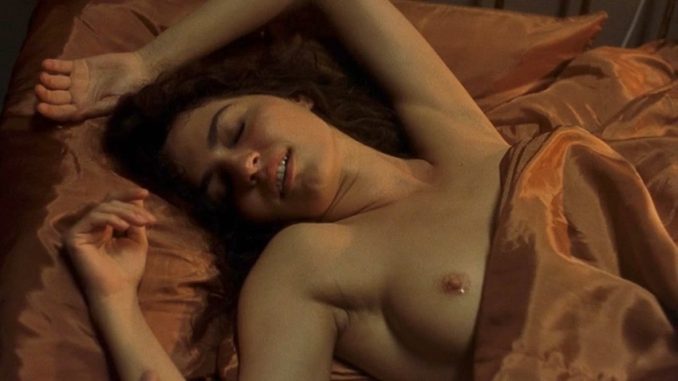 Set in Nazi Germany. Ilona, a beautiful waitress is in love with two men: Laszlo, the owner of the restaurant she works at, and Andras, the piano player that Laszlo hires. She is the girlfriend of Laszlo first and when he sees that she likes the piano player (she kisses him in front of Laszlo at 19:59), she lets her fuck him (21:41). They form a happy three-way relationship. A cruel, shit-stained aspiring businessman turned Nazi officer during the war becomes obsessed with her, but she rejects his advances and stays true to her two men.
Later, one of her lovers dies and the other is imprisoned by the Nazis. She approaches the Nazi officer, hoping to secure her lover's release, but he says he will only help her if she sleeps with him. Reluctantly, she agrees to this deal and lets the cruel Nazi fuck her (1:39:50).
Quite a bit of nudity here. The Nazi officer making sexual advances on the woman is hot. He kisses her, reluctantly she kisses him back, then he rips off her clothes to reveal her breasts and hardened tits. But the scene cuts to post-coital. Sadly actual sex isn't shown. (read original notes at the forum)
Some additional highlights:
26:19 - The morning after she first fucked Andras, we see Ilona's boobs give a nice, natural bounce when she slumps back down on the bed.
36:30 - Laszlo gives Ilona cunnilingus.
---
---
---