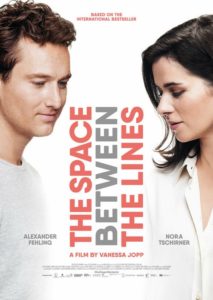 ---
Emmi would like to cancel her subscription to "Like" magazine via e-mail. But due to a typo, her messages land in Leo Leike's inbox. When Emmi repeatedly sends mails to the wrong address, Leo decides to inform her of her mistake. This marks the beginning of an extraordinary e-mail exchange, which can only be held between two strangers. Treading the fine line between complete strangeness and noncommittal intimacy, the two are soon sharing their innermost secrets and longings – until they need to face the unavoidable question: Will their feelings, sent and received virtually, survive the test of a real-life encounter? And what will happen if they do?
|
Cheating Notes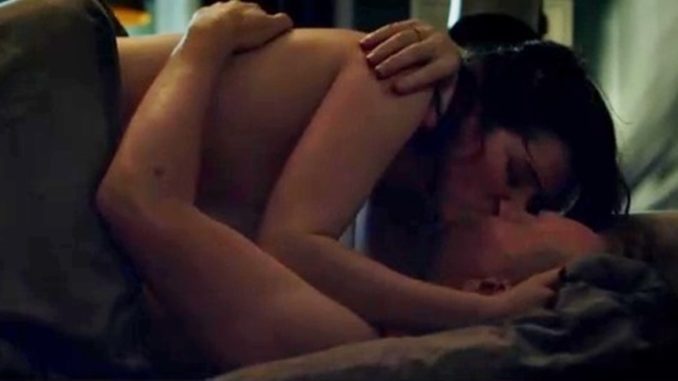 Basically, Emmi, the wife, and Leo, the guy did not have sex or kiss throughout the movie, although they have an imaginary cuddling-in-bed scene at 1:23:33 and an imaginary kissing scene at 1:45:10. They are only in a sort of virtual, online relationship. Their first meeting is at the end part. So basically, Emmi is committing psychological cheating on her husband.
Leo's girlfriend breaks up with him at the beginning of the movie. She is apparently seeing another guy for three months already but we don't see her cheating scenes with that guy. She comes back to Leo from time to time to have sex with him (at 12:21 and also at 34:53 but I'm not sure if that was her). That means, she could be cheating on his new guy if she is now with him.
Emmi has sex with her husband at 1:10:04.
IMDB Review
The story started with a break of a couple. At the time of break up, the girl was already seeing another man for 3 months. *The first polyamorous person in the movie.* (A big minus for the point)
The girl gets twice or thrice back to the hero Leo * just to have sex.* (Another big minus for the point), even when the hero is in a virtual relationship with the heroine, Emmi, where the hero doesn't have a value of relationship.
The hero, Leo wasn't able to forget his ex girl-friend, which is normal in every breakup. (a plus for the point, as it's happening or could happen scenario) The heroine Emma was having sex with her husband, when she was in a virtual relationship with Leo. * A psychological cheating of a relationship* *The second polyamorous person in the movie.* (Another big minus for the point)
By the end of the movie, the husband of Emma, Bernhard has started to change, being a good husband, even though he found out that she has a secret relationship. In the end, Emma just wants to have to live with Leo, as he is * not old as her husband *, as he is a good email writer.
In short, the movie just says, women need lots of sex, women would be moving from one relationship to another from time to time, doesn't value relationship, and are polyamorous.
Throughout the movie, the director depicted a woman as a human being who just wants to have sex, multiple relationships, and a relationship grasshopper or gold digger.
A movie is always for lots of people, that's the reason why it is called mass media. By the ethics of movie-making, the director and the producer are obliged to give good value for the viewers or an entertainer, which isn't against the ethics of relationship, which doesn't hurt woman values, which talks about women empowerment or equality of rights of woman and man.
Watch Full Movie Online
---
---
---