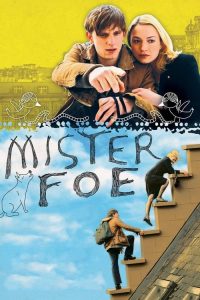 ---
The seventeen-year-old Hallam Foe is a weird teenager that misses his mother, who committed suicide by drowning in a lake near their house in the Scottish Highlands after an overdose of sleeping pills. Hallam spends his spare time peeping at the locals and blames his stepmother Verity Foe, accusing her of killing his mother. After a discussion with his father Julius Foe, Hallam sneaks out from his house and travels to Edinburgh, where he sees Kate Breck and becomes obsessed with her because of her resemblance to his mother. Kate hires Hallam to work in the kitchen of the hotel where she works and they have a strange romance, while Hallam reaches his maturity in the hardest way.
|
Cheating Notes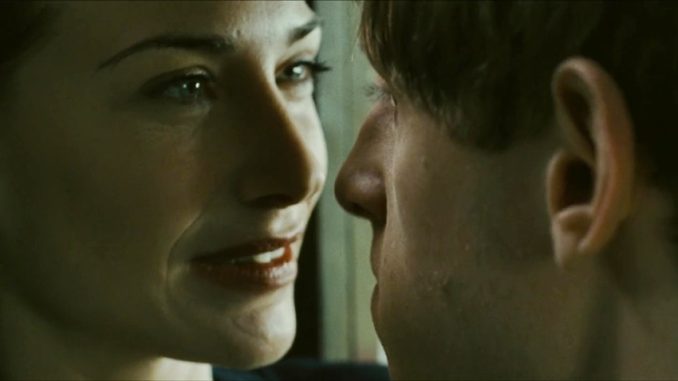 Hallam's stepmother (Claire Forlani) comes to his treehouse and confronts him about his diary (18:57), which contains entries like Hallam watching her and his dad have sex or Hallam peeping at people in the neighborhood. She threatens to expose him with the diary unless he moves out of the house. He then accuses her of killing his mom and begins choking her. While struggling, she grabs his cock, making him lose his grip on her neck. She then gently begins stroking his cock which leads to them kissing and having sex. She doesn't get naked all the way.
Fast forward to Kate (Sophia Myles). She is a mistress of a manager at the hotel. Hallam climbs her roof a few times to watch her and the manager have sex (44:40).
The manager finds out that Hallam is peeping on Kate. He tries to fire him but Hallam also threatens to tell his wife about his affair with Kate. So locked in a stalemate with Hallam, the manager then intentionally fucks Kate hard while Hallam is peeping on the rooftop (52:52). He even looks directly at Hallam through the vent on the roof while he is banging Kate hard to spite him. We see Kate's boobs here.
On Hallam's birthday, Kate and another staff at the hotel go with him to a bar (56:30). They get drunk, and Kate starts flirting with Hallam. She takes him to her place to fuck. She starts giving him a strip dance in her living room, and they kiss briefly, but he isn't ready to have sex with her yet so they just sleep beside each other till morning.
The next day, while at work, Kate talks to Hallam in one of the hotel rooms. This leads to them having sex this time, but only their after-sex petting is shown, where her tit pops out briefly.

Watch Full Movie Online
---
---
---