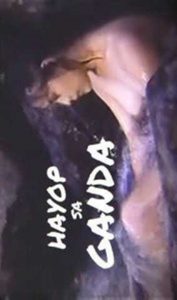 ---
Two couples, along with a hired help, go to a secluded island to hunt. Complications arise when the girlfriends seem to fancy the hired help and the group encounters a young lady who is living on the island with her father.
|
Cheating Notes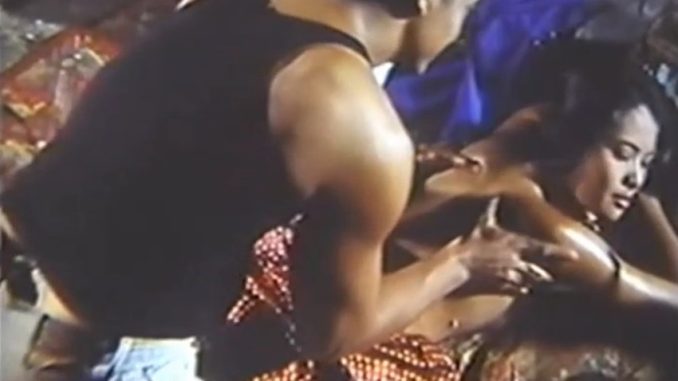 At 37:33, one of the girlfriends seduces the help in front of her boyfriend. She opens her robe while lying down on the sand, exposing her tummy and her cleavage, and asks the help to give her some barbeque. Her jealous boyfriend stands up and gives the barbeque to her instead. A little later at 40:26, the girlfriend asks the help to give her a massage. With approval from the boyfriend, the help starts giving her a massage, with her robe lowered down to her waist, while her boyfriend wearily watches. When the help starts kissing her naked upper back and caressing her breasts, the boyfriend springs into action and the two men have a fight.
At 57:12, the boyfriend comes back to the camp and finds the help giving his girlfriend (wearing only panties with a sheet covering her butt) a massage again. The two men start fighting again.
If you ask me, I think the stream below has a lot of cut parts, and I would like to think that the film has an uncut version, where the first massage scene is longer and maybe with extra scenes where the help really gets to fuck not just one of the girlfriends, but both of them.
---
---
---