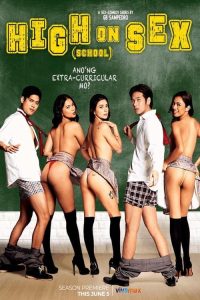 ---
Hilariously sexy coming of age series which follows group of high school students and their sexual life through their high school years.
|
Cheating Notes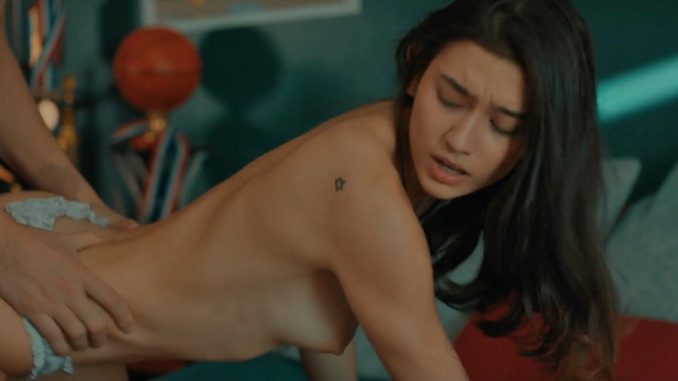 Episode 2
Ashley is looking at Wes' picture on her cell phone while getting banged from behind by her boyfriend. When she shouts Wes' name, her boyfriend gets mad and thinks that the mere idea of her fantasizing about another guy is already an act of cheating even if it's his dick that is inside of her at the moment.
Ashley fucks Wes in one of the classrooms.
Felize, a married teacher, goes on a pretend date with her student Gibo in the audio-visual room to help him with his current problem with Karla, his ex-girlfriend, who has also enrolled at the school for the year. They kiss lightly and he fingers her a little.
Episode 3
Gibo eats Felize's pussy in her office.
We learn that Karla is in a secret relationship with Lem, a teacher. He's being a dick to her.
Episode 4
Lem initiates a cool-off period between himself and Karla.
Gibo fucks Felize in her office.
Episode 5
Felize puts up a strip show for Gibo's phone camera in the audio-visual room and they have sex after.
Karla has sex with Gibo on the couch during a party. This kind of signifies that they are back together, or at least Gibo thinks so.
Episode 6
We see some flashback new scenes of Karla and Gibo's couch sex from the previous episode.
Gibo fucks Felize from behind while she's leaning on her office desk, imagining that he's also fucking Karla and Issa (his childhood friend, also a student) alternately.
Episode 7
Karla and Lem fuck in the library, with Lem telling Karla that he felt challenged in getting her back because of Gibo. After sex, Lem tells Karla that she should break up with Gibo. "Does this mean that our cool-off period is over?" Karla asks Lem, with a smile on her face.
---
---
---