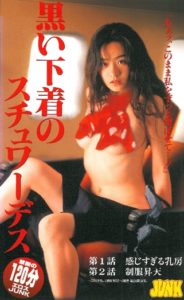 ---
The stewardess Ryoko is harassed by the lowlife couple Rei and Akira, who claims they were assaulted by her pilot husband, and they demand money from her. One day, Ryoko, who feels unloved by her husband, impulsively runs away with the couple and finds that they are making money from self-harm. However, Ryoko, who is unhappy about her husband's indifference, falls in love with them and enjoys being with them...
|
Cheating Notes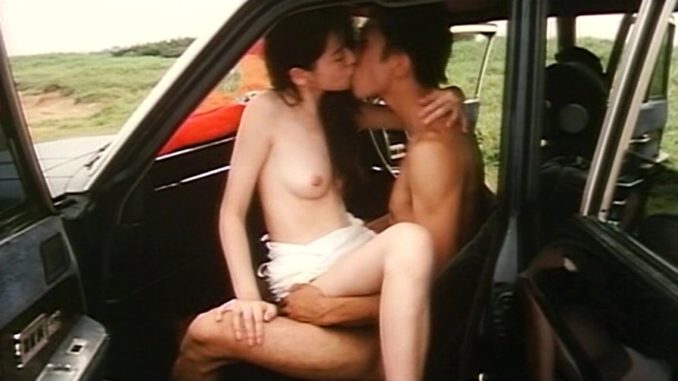 After they just got back from a flight, the stewardess Ryoko is walking with her husband, who is a pilot, and another fellow stewardess at the airport. It seems that she suspects that they are having an affair. When they are outside the airport, Ryoko stops walking, begins swaying her hips, moaning, and touching her pussy. The scene cuts off and proceeds to a different one.
Ryoko tells her husband to eat her pussy at the dining table. He obliges, but by the way she talks to him, it seems that she is already not satisfied with how he's treating her.
The lowlife couple Rei and Akira come to Ryoko's home, demanding payment for her husband's supposed assault on them. They make love in an empty room in her house while Ryoko peeks from the corner with a mix of contempt, interest, and a bit of arousal on her face. She seems to be disgusted by their attitude. But after handing them the money and watching them leave, she makes a hasty decision and comes with them. She joins them in hustling people, specifically, pretending that she or Rei gets hit by a car and then demanding payment from the driver.
Akira (the girlfriend) starts making out with Ryoko on a stream. Rei joins in and they have a threesome. An old cop sees them and harasses them while they are about to drive away. He handcuffs the couple to their car and rapes Ryoko on the field doggy-style. After that, he returns to the car and forces the handcuffed Akira to suck his dick. He also pistol-fucks her.
Akira bails out because she sees that Rei and Ryoko are getting closer to each other when she sees Rei hurriedly go to Ryoko and kiss her after the cop leaves them. So it's Rei and Ryoko who are left on the road from this point. They repeat their pretend-to-be-hit-by-a-car ruse on a couple. Ryoko is surprised to find that the couple is her husband and her fellow stewardess, the one they were walking together with earlier at the airport. Rei beats the husband while Ryoko slaps the stewardess.
Rei fucks the stewardess inside a tent doggy-style (it doesn't look to be rape as she looks very willing and moaning and seems to reach climax), while Ryoko's husband is tied-up beside Ryoko and is made to watch. Ryoko also goes on top of the stewardess and starts grinding her boobs onto hers and kissing her and I guess she also fucks her but it is not shown any further.
Rei and Ryoko drive to an abandoned village and have sex in one of the houses. Later, they also have sex inside the car.
Summary
If you like Chisato Kawamura - like I do ever since I first saw her in Romance of the West Chamber (1997) - then you will like this one.
More Info for Hitozuma Stewardess: Seifuku Shôten (1998)
---
---
---