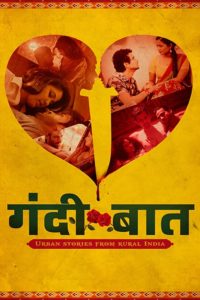 ---
Unraveling complexed relationships, closet issues, shocking truths, bizarre myths and unexplored space of men and women through a series of thrilling and exciting stories from the rural part of India. Each story is distinct from other but weaved with the thread of eccentricities which will leave you with unexpected twists and turns.
|
Cheating Notes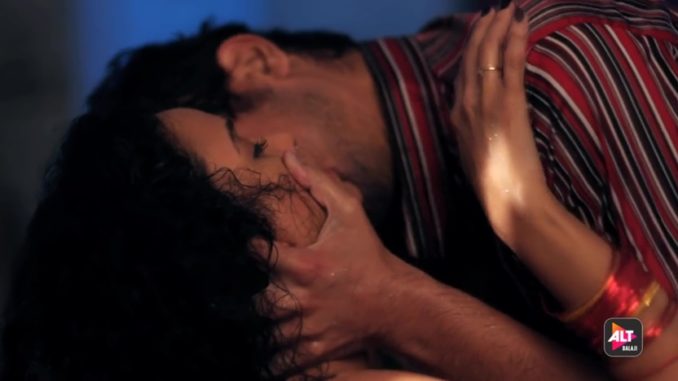 Season 1 Episode 1 - Threesome
Doodhnath's favorite pastime is checking out his beautiful neighbor Gunja. Moreover, he is a master of his own free will and is not afraid of anyone, except Namvar - Gunja's rugged husband. Despite the danger of Namvar, Doodhnath continues to pursue Gunja. But the closer he gets, the more he learns of the shocking truth about Gunja and Namvar's marriage.
Cheating Scenes
Doodhnath enters the bathroom where Gunja is taking a bath. Her husband arrives looking for him, she doesn't rat him out. When her husband leaves, Doodhnath starts kissing her in the tub. She resists initially but gives in. He gives her head. She likes it, moans and cums. She pulls him back into the tub when he starts leaving to continue having sex with him.
Gunja's husband catches her and Doodhnath lying in bed together. He tells them to make out in front of him at gunpoint. He joins in and starts kissing Doodhnath. It turns out that he is bisexual or gay. They have a threesome and Doodhnath is half-willing since he's not really gay.
Doodhnath avoids the couple in the following days. They corner him at a shop one time and start kissing him but he manages to get away. Later, something happens to Doodhnath's girlfriend (courtesy of the couple) which forces him back in the arms of the couple and he is seen lying in between them at the end of the episode.
Season 1 Episode 4 - Vasu Nag
Women in a village feel increasingly neglected by the men in their lives. A mysterious snake fills this void, challenging the men's dominance.
Cheating Scenes
At least two wives, including the main character, get pleasured by the snake in their bed. One wife (not sure if she's married), trades sex for goods with a merchant because she doesn't have enough credits in her digital account. At the end, the main character wife makes her husband go away (along with the other husbands) and hooks up and makes love to a guy whom she is attracted to right from the start.
---
---
---