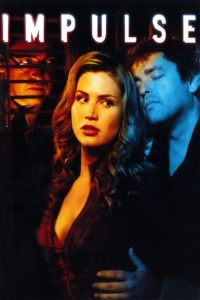 ---
Acting on impulse, Claire Dennison (Willa Ford), enjoys a brief fling with a sexy stranger (a dead ringer for her husband), only to realize that the object of her desire is a crazed, manipulative, and tenacious psychopath.
|
Cheating Notes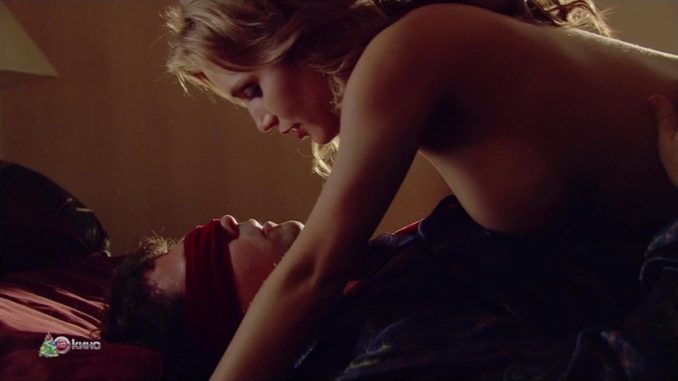 Claire's sex life with Jonathan, her geeky husband, is getting stale so she tries roleplaying with him. She comes home one night wearing a sexy leather overcoat with nothing but leather underwear beneath. She starts seducing him but his reaction is disappointing, minding his cooking more than her.
Claire goes on a work trip to San Francisco. She calls and tries to have phone sex with Jonathan but his usual geeky reaction is to search Google on how to satisfy her sexual fantasy. So she tries to masturbate instead, fantasizing that a hunky guy is making love to her in her room but her husband keeps appearing on her fantasy, watching them and giving her by-the-book advice so she can't even finish her self-pleasure.
Claire goes to the hotel bar to have a drink and sees a guy that looks like her husband. She really thinks that it's her husband and that he's there to surprise her so she approaches him and starts flirting with him. Simon, the guy, tells her that he doesn't know her. She thinks that it's part of his roleplaying so she ignores it and continues playing with him. She invites him to her room and has sex with him. Their sex is kinda disappointing this first time as we only see a few seconds of mostly upper body shots of her lying face down on the bed with him fucking her from behind and she still has her bra and her skirt on.
Claire comes back from San Francisco. She and her husband have dinner with their friends first. When they come home, she strips her clothes off, leaving only her panties on, in the living room, and seduces her husband. It seems that she really liked what she thought he did to her in San Francisco and would like to continue it at home. She kisses him and has implied sex with him.
Claire goes on a work trip again and this time to New York. Through email, Simon tells her to go buy a dress at a certain dress shop and to leave the dressing room curtain partially open while she's trying it on. Assumingly, he will be watching her but we don't see him. He then tells her to dine out alone and then to slide her panties off and wrap them in a napkin and leave them on the table. Lastly, he tells her to wait for him in her hotel room.
Simon arrives at Claire's room. He approaches her and caresses her body from behind. He rips her clothes off and uses a part of it to blindfold himself. He tells her that he can be who she wants him to be. She tells him to just be Jonathan. She leads him to the bed, lays him down and lies on top of him. She starts making out with him and tells him "I love you." Their sex scene this time is a lot better than the first one and we see her naked.
In the morning, Claire gets a call from her real husband while Simon is still beside her on the bed. Realizing that the guy she made love to last night isn't her husband, she freaks out and tells Simon to leave. She brushes her teeth real hard and washes her body thoroughly to try to get Simon's scent off her.
Basically, from this point on, Claire starts avoiding Simon while he starts getting psychotic and obsessive on her.
There's a scene where Simon gets invited by Jonathan to have dinner with him and Claire. When Jonathan takes a call and moves away from the two, Simon reaches for Claire's pussy under the table and impliedly touches and rubs them while they smile and wave to her husband in the distance. She is just being forced and doesn't really want what he's doing to her. All in all, this scene is not really done erotically.
There's also a scene in the near end where Jonathan rapes Claire on the stairs. She is sprawled on the stairs face down and then he pulls her pants down and fucks her from behind.
Summary
Setting aside the incredulous idea that she can't differentiate her husband from the other guy, the wife's unintended cheating is still very hot. It would have been better if she had continued her affair with the guy willingly after the initial shock when she finds out that he is not her husband. After all, he has excited and satisfied her sexually much more than her husband.
Claire is very attractive and has tons of sex appeal. Perhaps that is also a big factor as to why I find her cheating scenes highly erotic.
Watch Full Movie Online
Below is a better copy, but Russian dubbed
---
---
---