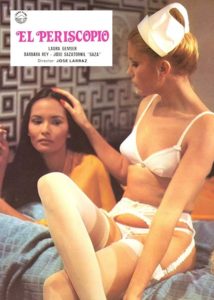 ---
Laura Gemser plays one of a pair of sexy bisexual nurses living in an apartment building one floor up from a middle-aged couple and their son Albert, who is only too happy to have the randy rug-munchers in the apartment above. While gorgeous Gemser is getting it on with her equally luscious lover, Albert is busy putting his new science project—a periscope—to good use by spying on the lingerie-wearing lovelies. This all gets to be too much for our young lad as he soon starts to suffer from unexplained pains in the groin area. It all comes to a head when the parents of the boy ask the nurses to come and check him out and Laura proceeds to realize what the problem is. So she promptly wanks the boy off in front of his parents. Meanwhile, Albert's mother is being even naughtier than her precious boy, sneaking off for some extra-marital sex while her hair-obsessed husband is at the salon, having his follicles tended to.

|
Cheating Notes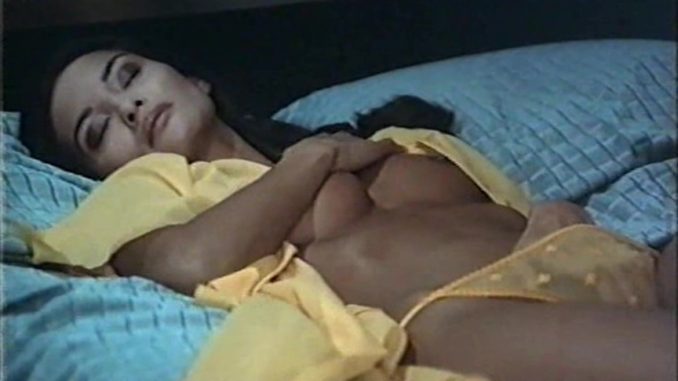 At 31:21, Albert's mom meets up with her lover and fucks him at a hotel. At 53:41, she meets him again but there are no sex scenes. At 59:11, she is with him in a hotel room. She is in her bra and panties but they have already fucked and we only see the after-sex scene.
Lots of hot lesbian sex scenes between the two nurses ( the gorgeous Laura Gemser and her equally luscious roommate).
Aside from getting wanked off by Laura Gemser at 46:09, Albert is able to have sex with the two nurses, starting at 1:12:40. Fucking lucky kid.

Watch Full Movie Online
---
---
---