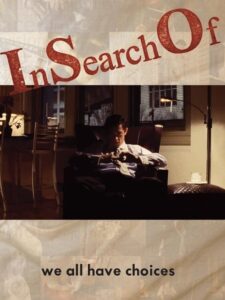 ---
Sex is why we're all here. Power. Love. Sex. We're all looking for something. Ten characters each of whose lust sends them on a journey of discovery - sometimes decadent - spearhead the narrative threads in this unconventional American melodrama. The smart characterizations are counterbalanced by intense performances. From the virginal young man to the bored housewife a temptress and a womanizer with a dark secret In Search of Sex dramatizes situations where good people looking for short term solutions find themselves in bad circumstances with long term consequences
|
Cheating Notes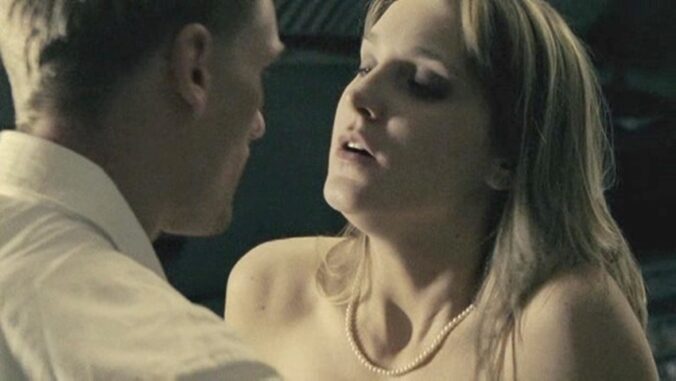 So basically, the center of the movie is the Gross family, whose members are either cheating or are being cheated on. There's the mom Lauren Gross and her husband Peter, and there's their daughter Mindy, and their sons Andy and Jack.
Lauren Gross, 48 year-old mother
Lauren cheats on her husband (a doctor) with a young, long-haired dude. She has two bed scenes with the guy (no-pumping), one of which is at the starting credits and is very brief. During her anniversary date with her husband, she leaves the table to fuck the guy somewhere (off-screen, unfortunately), probably in the bathroom. When she comes to the table, she looks flustered and is very sweaty which her husband notices.
Lauren gets pregnant. First, her husband is joyful but then he realizes later that it couldn't be his. So he gives her an abortion, done by himself, and while she is unconscious. She cries when finding out about it later and seeks consolation from her young lover.
Shea, girlfriend of Jack Gross
Shea cheats on Jack with Mindy Gross' boyfriend, Dave, who, unknown to Mindy, secretly prostituted himself for money. When Mindy confronted her later, she tells her that yes, she did pay Dave for sex, but that she didn't really have to. She has two no-pumping but naked bedroom scenes with Dave.
When Jack finds out about their affair, he pays a trans to fuck Dave in the ass without his consent. Dave is drugged and unconscious when it happens, and the morning after, he wakes up with a bloody anus.
There's a scene where Mindy is sitting on the couch beside Jack during the Gross' family reunion, with her legs spread wide open, seducing Dave who is standing in front of them.
Mindy Gross, girlfriend of Dave
Mindy cheats on Dave with her friend, the engaged Jeni, during Jeni's bachelorette party at a bar. See Jeni's entry below.
Jeni, friend of Mindy Gross
Jeni's cheating scenes are perhaps the most fap-able scenes in the movie because there's sexual action. She is engaged and cheats on her fiancee with a bartender and Mindy during her bachelorette party at a bar. First, she tells Mindy that the bartender is cute. Then, after a toast with the girls, she leans over the bar and kisses the guy. She and another girl, with their tops off, also pose for a picture with a bald guy.
Later, when Mindy comes into the bar after using a payphone outside, she sees Jeni getting it on with the said bartender in the kitchen. She is sitting on top of a sink while making out and petting heavily with the guy. She looks determined to go all the way with him, but he feels it's not right and stops.
When the girls are leaving and Jeni and Mindy are together at the parking lot, Jeni, probably still horny because her tryst with the bartender ended prematurely, gets aroused looking at Mindy while she has her legs spread wide open in the front seat of her car. She makes the move, which Mindy accepts, and the two have lesbian sex in the front seat.
Watch Full Movie Online
---
---
---