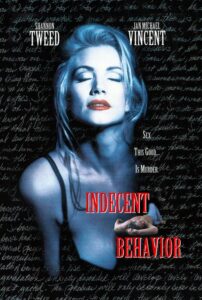 ---
Rebecca Mathis is a sex therapist. One of her patients is found dead. At first, it is presumed he died of a heart attack, but it was murder. The detective investigating the murder falls for Rebecca... is he now in danger?

When a client turns up dead from an overdose of designer drugs, psychologist/sex therapist Rebecca goes under investigation by detective Nick Sharkey. She's got a sleaze-ball husband who's blackmailing her patients and having an affair with her assistant. She's got an ex-hooker for a surrogate who turns out to be the mainplot's plant. She's got a lot of two-way mirrors so she can "monitor" the action. And she's got a lot of nude scenes with tilted camera angles, slo-mo panning, and colored lights.
|
Cheating Notes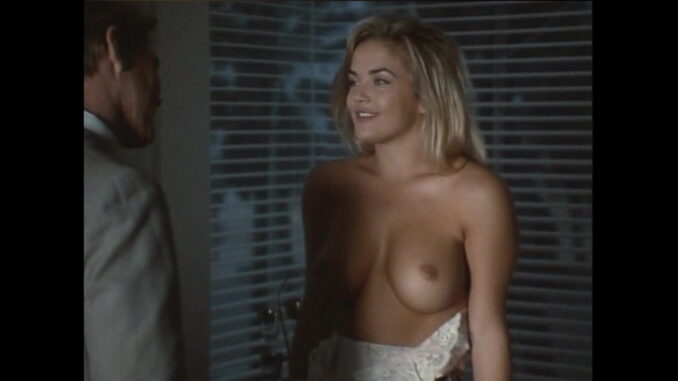 At 53:35, Rebecca (Shannon Tweed), the sex therapist, fucks the detective working on the murder of one of her clients. She has already told her husband earlier that she is going to divorce him, but she's still very much married to him at this point. She and the detective fuck again near the end part of the film. It's a hotter sex scene compared to their first as they are wilder due to a drug that they injected into themselves.
At 36:51, Rebecca talks to a married female client who has this lesbian fantasy about someone she met. Rebecca fulfills the client's fantasy by letting her have sex with her female assistant. The client's interaction with the assistant starts off as roleplaying at 59:33.
Watch Full Movie Online
---
---
---