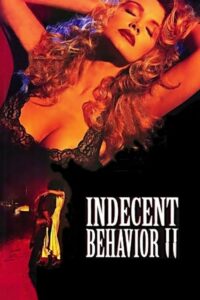 ---
Reporter Shoshona Reed is about to expose a number of people who have a lot to lose. Unfortunately, her cunning ways of getting stories by blackmailing people get her killed. The murderer could be anyone including sex therapist Rebecca Mathis, obsessive convict Darrell Martine, and successful impotent businessman Tom Mueller. Who could be the evil cold-blooded killer?
|
Cheating Notes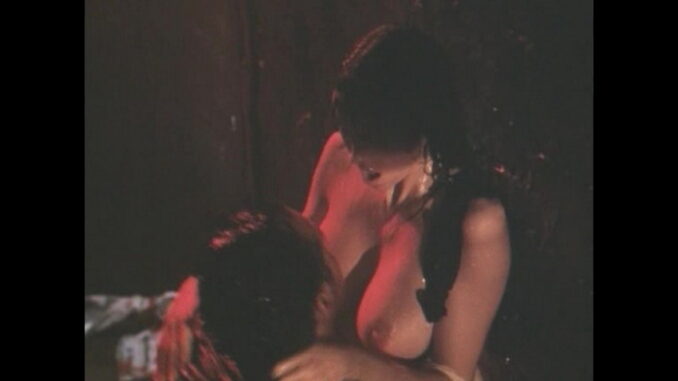 IMDB Review
"Indecent Behavior II" is probably close to "as good as it gets" in the soft-core erotic thriller market. The reasons are simple: the "erotic" parts are fairly sensual and explicit, and the "thriller" (or rather, "whodunit") parts, although VERY contrived, at least manage to hold enough interest in-between the erotic parts. The cast and the production values are decent. Shannon Tweed plays a Beverly Hills "sex therapist" with rather unorthodox methods (which include hiring women to have sex with unknown men to help them with their problems; under other circumstances, such women are called "prostitutes", but here they are known as "surrogates"), who becomes a murder suspect when one nosy female reporter who had tried to blackmail her turns up dead. She has two shower scenes and gets in bed with James Brolin - all to keep her fans happy! But the best shot of the movie belongs to Rochelle Swanson (who plays the wife of one of Tweed's patients): during her one-night stand (literally) in a dark, rainy alley, she pulls back her partner's head by the hair and gives him a dominating look that is just priceless.
Watch Full Movie Online
At 43:03, the wife (Rochelle Swanson) tells her therapist about her one-night stand with a stranger in a dark, rainy alley.
At 1:04:00, the wife has sex with her husband during his therapy session with his own sex therapist (Shannon Tweed). He is blindfolded and doesn't know that it's his wife he's making love to, initially at least because he finds out it's her when she lets out a moan.
At 1:12:07, the wife tells her therapist that she dreamt of having sex with the guy she had a one-night stand with. They did it in his place and on his bed and she says it felt real to her.
---
---
---