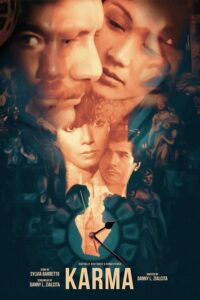 ---
Sarah is forced to defer her wedding when her scheduled flight is delayed. At a hotel where she is staying, Sarah encounters Eric, a regular guest who forces himself on her.

Sarah is assaulted by Eric on the eve of her wedding. Years later, their paths cross again, and the coincidence leads them to a shocking discovery: They are in fact reincarnations of Enrico and Guada, illicit lovers who lived 60 years ago. Are they destined to follow the path of the long-dead couple … and with what effects on their present-day marriages?
|
Cheating Notes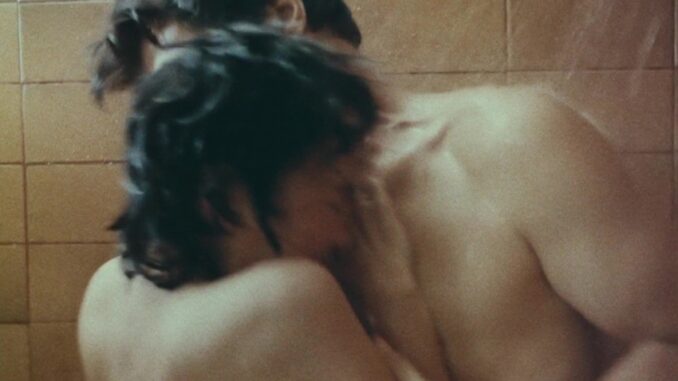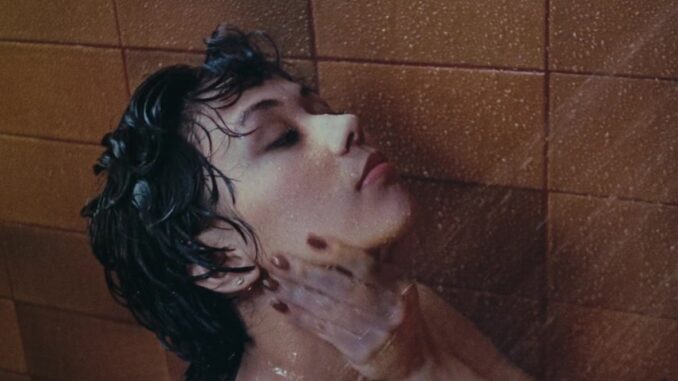 The hotel is full so Sarah requests from a hotel staff that she be given a hotel room that is already reserved for a regular guest, telling her that she will vacate it as soon as the guest arrives. They grant her request and while she is inside the room's bathroom, Eric, the regular guest, arrives, gets into the shower with her and fucks/rapes her, taking her virginity. The rape doesn't really get consensual but she is relatively calm after because she accepts it mainly as an accident or a misunderstanding. It turns out that the client didn't go through the front desk because he already has his own key so he was not aware of her, and his contact regularly sends hookers when he is staying at the hotel so he assumed that Sarah was the one they sent this time.
When Sarah tells Eric that she is going to her wedding, he tells her to tell her husband-to-be that he's sorry because her honeymoon came first. She slaps her and leaves.
Sarah proceeds to marry her fiance. During the night of their honeymoon, he learns that she isn't a virgin anymore and she confesses about what happened. He's pissed but he doesn't break up with her and decides to go on with their marriage but he becomes suspicious of her from then on and I guess it's also the reason why he takes up a mistress later.
A year later, Sarah and Eric meet again. After resisting his advances, she finally agrees to date him (but she doesn't fuck him yet). Her husband finds out about their date outright and confronts her. She lies every step of the way during the confrontation until she runs out of excuses. He rips her clothes off to look for signs of sex and also has her vagina checked by their male gynecologist friend.
Sarah takes a break from her husband because of their fight and goes to a vacation house. Eric follows her there and they have sex. Tame sex scene. We see her side boob as she undresses in front of him at the loft of the house but the shot is too far. They also meet and kiss/have implied sex a few times after that.
---
---
---