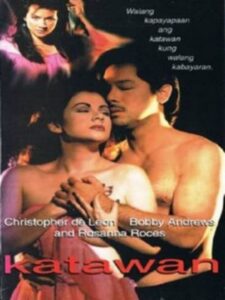 ---
The moment the doctor confirms his wife's pregnancy Carlo felt a sign of a curse coming to life. It's the curse caused by his errant grandfather, the curse that doomed his father. The same curse that's about to destroy him. Advised by his doctor to rest, Carlo returns to his family's villa in Lucban and there, he meets Carmen, the woman destined to kill her.
Cheating Notes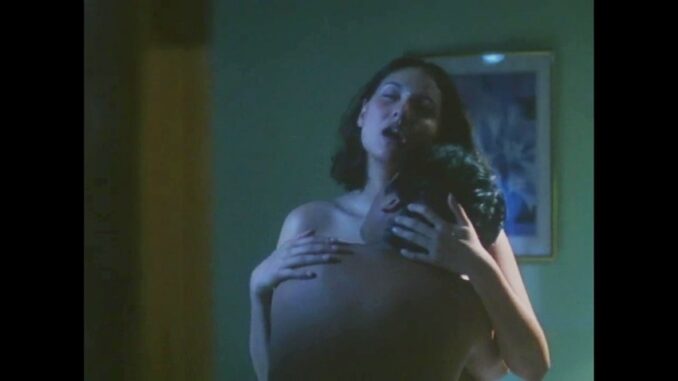 11:10 Wife has sex with husband in her bra and panties.
17:58 Wife has sex with lover. Brief sex scene and head shots only, and they have a longer after-sex dialog after that.
26:11 Husband starts kissing the sexy ghost in his ancestral house. He lowers down her blouse to expose one of her breasts.
35:05 A young chick has sex with her boyfriend on top of a table. The most explicit sex scene in the movie, why can't the wife's cheating scenes be like this?
39:16 Wife has sex with her husband but he gets distracted by the vision of the sexy ghost and stops. We see the wife's side boob while she's sitting on the bed and talking to her husband, and also trying to initiate kissing with him.
45:00 Husband meets the sexy ghost in a dream and has sex with her.
55:03 The husband sees a vision of his wife and her lover fucking in the mirror, courtesy of the sexy ghost, while he and his wife are cuddling on the bed. The lover's body obscures the wife's mostly. The husband confronts his wife about it. She lies initially and tells him that the guy is just her friend. Eventually, she admits it and tells him that she doesn't know who between them is the father of the baby in her womb.

Watch Full Movie Online
---
---
---