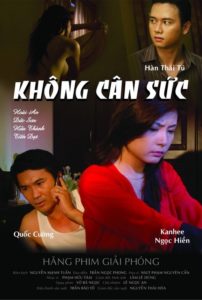 ---
Ba Quang is a Deputy Construction Manager. Because he stood up to denounce and fight against corrupt people in the district, he was scrutinized by his superiors. Dissatisfied with the way of work of his superiors, he quit his job and rode a motorbike to earn a living. While he drove around, he was observing the smuggling that was going on in the town border and pursuing his original anti-corruption plan. Ba Quang's wife, Mai Duyen, does not approve of his job as a motorbike taxi driver. Meanwhile, Hai Hung, Ba Quang's best friend, always helped his wife in the most difficult times. Because of her dissatisfaction with her husband and touched by the feelings of Hai Hung, a generous and elegant guy in her eyes, Mai Duyen betrayed her husband by having an affair with Hai Hung.
More Info: IMDB
|
Cheating Notes
Watch Full Movie Online
With English subtitles.
51:28 Wife picks a sexy dress to wear when she knows that her husband's best friend will pick her up. He had been picking her up before and she had always dressed conservatively. Not this time.
52:22  Wife takes her jacket off inside the guy's car to reveal more of that sexy red dress which reveals a great deal of her cleavage.
54:20 The guy confesses his feelings to the wife and tries to kiss her. She resists initially but gives in and they have sex. This is a Vietnamese movie so don't expect much in the way of the sex scene.
---
---
---