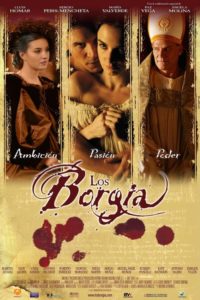 ---
A portrait of the bloody dynasty that spawned a pope, Alexander VI, as well as the role model for Machiavelli's "The Prince," his son Cesare Borgia, and a legend of femme duplicity, daughter Lucrezia Borgia.

Italy, 15th century. Rodrigo Borgia is a cunning schemer. For thirty years he has worked himself up in the Roman Catholic Church and now has been elected as pope by the college of cardinals. Borgia hasn't any religious motives though, it's all about power for him. With his papal power he starts a reign of terror, eliminating rivals. A new age will start for the Borgia family, he thinks and his four children are the most important pawns. His beautiful daughter Lucrezia and passive son Jofré are married off to tighten bonds with rival families. The same goes for Juan, who is also made captain of the Vatican army. Rodrigo's firstborn Cesare is now cardinal. He doesn't like it all. As the born fighter of the family, he sees himself most fit in the position of Juan. Cesare gets increasingly dissatisfied as cardinal and is more and more agitated by his family. Then Juan suddenly dies after an assault.
|
Cheating Notes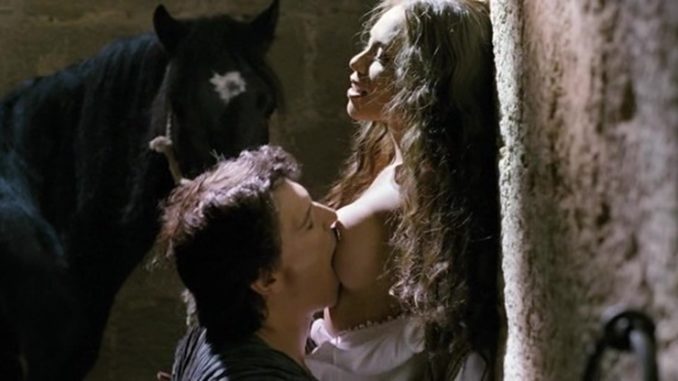 At 30:12, Cesare, oldest of the three brothers, fucks Sancha, the wife of their youngest brother, Jofre.
At 40:21, the pope's mistress is lying naked on the bed while he is getting dressed. She asks him when he wants her to come back and her husband will bring her.
At 42:56, Sancha comes to the place of Juan, another older brother of her husband, to have sex with him. Cesare is there to confirm the rumor about the two. He does not reveal his presence to Sancha but after she and his brother are done fucking, he confronts Juan and tells him that his stupidity is ruining their family. It is very hypocritical of him since he is fucking Sancha too.
At 1:07:43, Sancha welcomes Juan back from his trip to France by fucking him in the barn. This is my favorite among her cheating scenes.
Watch Full Movie Online
---
---
---