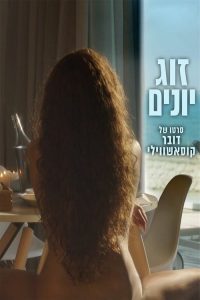 ---
A couple, Tamara and Alon meet each other in a hotel suite for a day full of fantasy, they are celebrating their 10th wedding anniversary and this is their routine celebration. But this year is different. Through this day secrets and lies will be coming out while they are both living their sexual fantasy. As they go along through the revelation of secrets, infidelities, and untold desires the experience becomes more and more painful for both of them.
|
Cheating Notes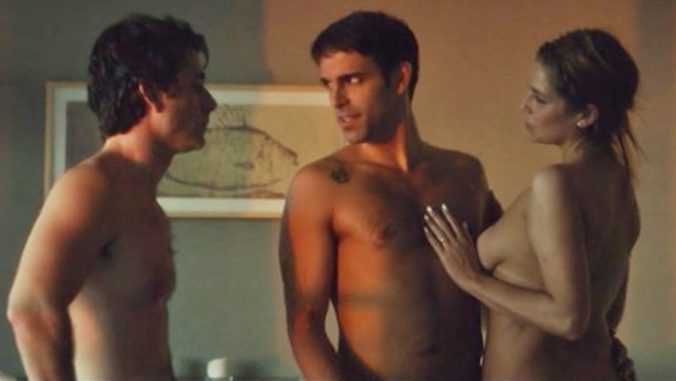 The couple Tamara and Alon meet in a hotel room to celebrate their 10th anniversary, but they pretend that Tamara is another chick sent by Tamara to fuck Alon, and that when Alon checks her phone, it appears that she has a husband she's been cuckolding.
At 55:16, the couple and Alon's mistress start to have a threesome on the bed. The mistress has a husband according to their dialog. Tamara isn't exactly ok with the tryst and begins crying.
A hotel staff whom the couple encounters earlier knocks on the door. Tamara lets him in and she and the mistress start making love to him in a standing position while Alon lies on the bed. Alon eventually gets up and tells the staff to go. The latter pushes him onto the floor and starts kissing Tamara, who kisses him back. Alon gets up and tells him to go again, but Tamara leads the hotel staff to the couch and begins having sex with him instead.
---
---
---