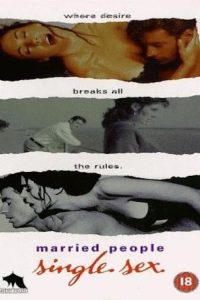 ---
Half erotica, half quasi-documentary, this movie purports to show the angst of three married couples who are friends. Think of "thirtysomething" as a cable show. Wendi Westbrook plays Shelley, who wants her husband to be more creative in their sex life. Clod that he is, he refuses her every attempt to spice things up until she decides to get into a master-slave relationship with a man introduced to her by her friend.
|
Cheating Notes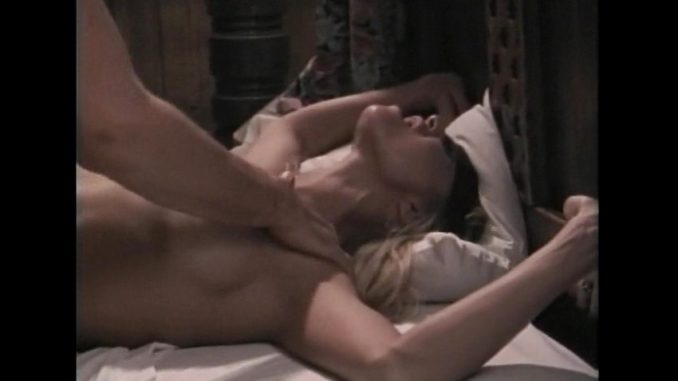 The three married couples are:
Artie and Fran - Fran isn't having sex with her husband for at least a year now.
Mike and Beth - They announce to their friends that they're divorcing but still technically married. Mike still wants Beth.
Shelley and Will - They still have sex, but Shelley wants something kinkier, like master-slave sex.
40:50 - Shelley goes to Beth's house and finds her in a master-slave session with Richard.
50:30 - Shelley dares Beth to suck on her husband Will's tongue during a game of Truth or Dare involving the three couples. Beth agrees and makes out with Shelley's husband for several seconds in front of everybody, including her own husband.
54:53 - Shelley meets and fucks her new master Richard in a hotel. It's hot, made hotter by their dialog which goes something like:
Master Richard: You like it from behind, don't you? (while fucking Shelley from behind)
Slave Shelley: Yeah.. Ungghhh...
Master Richard: Why?
Slave Shelley: Because it makes me feel like a whore.
Master Richard: Does your husband fuck you like a whore?
Slave Shelley: No... Ungghhhh...
Master Richard: How does he fuck you?
Slave Shelley: Like a wife!!!
1:00:47 - Shelley wants her husband to fuck her master-slave style, but he says he can't do it while he is on top of her on the bed. They end up insulting each other, and Shelley cries and leaves to go to her master Richard's place instead. We then see her getting fucked hard by Richard. It's hot because we see the contrast between her dull sex with her husband earlier and her very lively sex with her master. Richard also tells her to not have sex with her husband anymore.
1:18:59 - Shelley fucks master Richard again. The scene is shorter this time.
Watch Full Movie Online
---
---
---