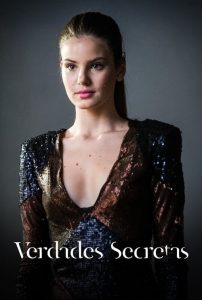 ---
An obsessive passion places mother and daughter in a dangerous love triangle.

Intending to aid her family, a beautiful young girl accepts a job in a prominent model casting agency, only to discover their girls are also hired for something else.
|
Cheating Notes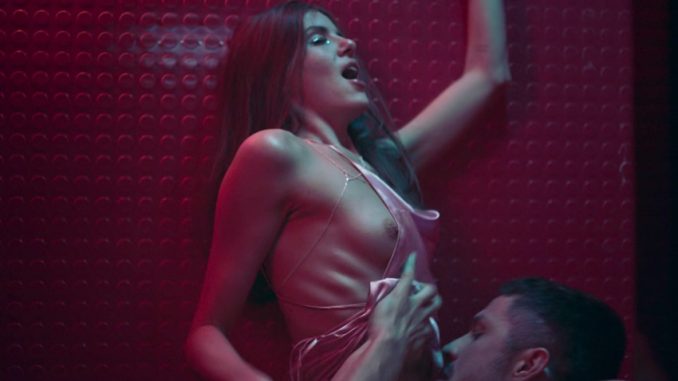 Cheaters' Profiles
#1. ARLETE/ANGEL (cheats on S01 - starts as a prostitute on S02):
Arlete is a shy girl from the countryside who moves to the capital. Enchanted by the luxury of the big city, she decides to work as a model. But an "ordinary" model doesn't make a lot of money. She then decides to become a whore and is offered to the tycoon Alex, who is crazy to fuck young girls. Alex is the uncle of Angel's boyfriend, the now cuckold, Guilherme. Alex proceeds to demand that Angel be his exclusive, until the day she refuses to be fucked by him. Angel then decides to get fucked by an older client and "cheats" Alex. But she doesn't like the way he fucked her and decides to stop being a whore, and get fucked for free just by her cuckold boyfriend.
#2. LARISSA (S01)
Hot model/prostitute - she has open relationships with her boyfriends that knows that she is a whore.
#3. BETTY (S02)
Hot milf - married with Lorenzo - is a stylist. She has two teenage children, the sexy Irina and Giotto. Betty likes to be fucked by young boys - and cheats her cuckold husband with call boys. One day she meets Matheus and falls in love with him, wanting to be penetrated every day. What she doesn't know is that Matheus doesn't have only her as a client - he's already fucked her husband, her son and now he's screwing the sexy Irina too.
Season 1 - Fast Review
After her parents' separation, Arlete moves with her hot mother to the capital. In the big city. Arlete tries to be a model and discovers that she can make a lot more money if she accepts being an whore. A "high class" prostitute. She accepts and adopts the name Angel. Her first client is tycoon Alex. Alex loves to fuck young girls. Alex is the first male to fuck Angel. Before, she had only been penetrated by "children", like her boyfriend Guilherme - who is Alex's nephew.
Alex becomes obsessed with Angel and demands that she only get fucked by him. Meanwhile, Alex dates an international model and sometimes fucks her when he is doing nothing in his mansion.
Alex has an ex-wife - hot MILF Pia, and had two children, the silent Bruno and the hot Giovanna. Pia is now fucked by her new boyfriend - a personal trainer. Bruno is a virgin and his father had to hire a whore to pretend to be his girlfriend and fuck him. Giovanna, the eldest daughter, is very smart and decides to be a model. Soon, she discovers that she can earn more by being a whore.
With Alex increasingly obsessed, Angel decides to walk away from him. Giovanna then "steals" Angel's client - and unknowingly goes to the hotel to be fucked by her own father. Giovanna arrives in the hotel room already wet to be penetrated, when Alex has a hard-on thinking about Angel. Upon opening the door, Alex is shocked to see his daughter as a whore. They fight and he forbids Giovanna from continuing "her career". He agrees with his daughter who will pay a bigger allowance for her. Giovanna then stops being a bitch and starts to be fucked only by her boyfriend, call boy Anthony.
Anthony has an affair with modeling agency owner Fanny, Angel's manager. Fanny manages other models in prostitution - among them - the hot Larissa, who keeps relationships open while working as a whore. But Angel is Fanny's golden girl. She asks not to be fucked by Alex anymore and Fanny tries to change her mind because Alex is the one who pays the most. But Angel is determined not to be penetrated by Alex's hard cock anymore. Fanny then schedules a new client for Angel - purposefully a bad client. Angel goes to meet him and discovers that not everyone is like Alex. Traumatized, Angel decides to stop being a whore and just let her boyfriend fuck her.
Alex keeps insisting on fucking Angel, who doesn't give in. Alex then discovers that Carolina, Angel's hot mother, is single. Alex decides to seduce MILF Carolina and fucks her, driving her crazy for his cock.
Alex proposes to Carolina, who introduces him to her family - and of course, Angel. Angel disguises herself so as not to have her past revealed to her mother, but is furious with Alex. She can't accept him marrying her mother, but at the same time she can't say anything about Alex - so she doesn't know Angel is a whore.
Alex tells Angel that after she didn't want to be fucked by him anymore, he met Carolina - not knowing she was her mother. Alex says he really fell in love with Carolina's wet pussy. Carolina also told Angel that she was madly in love with Alex. Seeing his mother so happy being fucked daily by Alex, Angel decides to forget the past. Alex can marry Carolina as long as he makes her very happy.
Alex promises to make Carolina very happy every night, but of course, it doesn't take long for him to spend time in Angel's bed too. Fucking mother and daughter, Alex is in paradise. But Carolina is not silly and begins to distrust her husband. Until the day she sees him fucking Angel in bed. Carolina kills herself. Days pass and Angel is married to Alex. They take a boat ride. And Angel gets revenge on Alex by killing him.
Season 2 Synopsis
HIDDEN TRUTHS is back. After 6 years, Angel (aka Arlete) has a son, supposedly from her husband - her boyfriend Guilherme (S01). Guilherme dies and leaves Angel full of debt. To complicate matters, her child has health problems. Angel then decides to go back to being a whore. At the same time, Giovanna, Alex's daughter, hires a detective, Cristiano, to investigate Alex's death. Giovanna is sure Angel killed her father. Angel returns to the modeling agency and discovers that Fanny has sold the agency to Blanche. Blanche, the new owner of the agency, agrees to have Angel in the cast, as long as she accepts some "extra" jobs. With no way out, Angel accepts the job and starts meeting new clients. Among them is Percy, who becomes obsessed with her.
The agency now has a larger cast of male models, who also do "extra" jobs - fucking wives. Among the hot wives is Betty, a hot MILF married to Lorenzo. Betty loves being fucked by young models and ends up falling in love with one of them: Matheus. The problem is that Matheus has a long list of clients - and unbeknownst to Betty, he is also fucking her husband, son, and her hot daughter.
Note: xxxmen made a more extensive review per episode in Season 2, including which episodes have cheating scenes, in the multiple forum posts below:
https://wilfmovies.com/community/postid/7710/
https://wilfmovies.com/community/postid/8023/
https://wilfmovies.com/community/postid/8474/
https://wilfmovies.com/community/postid/8781/
---
---
---