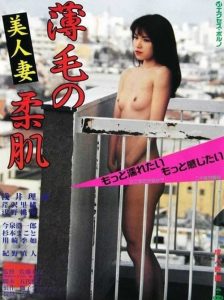 ---
This softcore effort from cult pinku-eiga director Hisayasu Sato concerns the perfect couple. Of course, they don't know that they're the perfect couple because they each keep a "terrible" secret from the other. This prevents them from enjoying a normal sex life. The husband is impotent unless he can watch another couple having sex, and the wife pleasures herself to thoughts of being watched while having sex or masturbating. Eventually, the voyeuristic husband and the exhibitionist wife confess their secrets to each other and realize how silly they've been when they were clearly made for each other.
|
Cheating Notes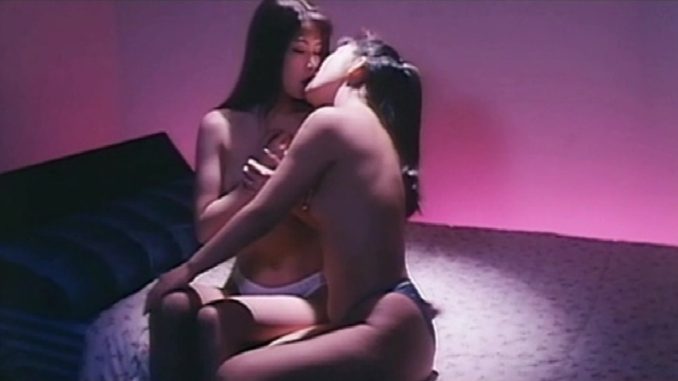 The husband watches a couple have sex in a brothel that specializes in fetishes. He then tells the brothel madam (who's also pretty and services her clients herself as well) that she should show him more spectacular stuff next time. With that, the madam gets into thinking and starts hatching up a plan.
The neglected wife receives a call from a man while holding a dildo. The man tells her that he's an admirer of her and is always watching her. In fact, he is watching her at that very moment and would like her to pleasure herself using the dildo. It turns out that she likes to be watched so she does it, and even comes out on the balcony of her high-rise apartment to make sure that he sees her. Meanwhile, the madam watches her from a car in the street below. She smiles, seeing that her plan could actually work.
The wife roams the city and gets fingered by a man on an overpass. The madam approaches her after, asks her if it was fun, then gives her her card and tells her to come to her brothel if she wants more.
The wife goes to the brothel and agrees to avail of the madam's service. She leaves a voice message for her husband at their place, telling him that she is at her college friend's house and will come home late. The next voice message is from the madam, telling the husband that she is that college friend that his wife is referring to. The husband gets pissed, thinking about what the madam is going to do to his loyal but boring wife, and rushes to the brothel.
The wife starts having sex with a female in the brothel, and then a guy joins them. Her husband arrives and watches her through a one-way mirror while the madam gives him a blowjob (I actually like this part, the idea that he is receiving a blowjob from another chick while getting excited at watching his wife have sex).
Watch Full Movie Online
Download Pleasure Masturbation New Wife Version 1993 subtitles
---
---
---