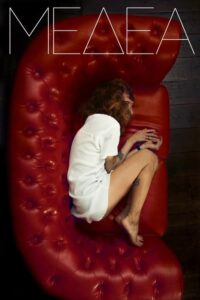 ---
Medea is an intelligent, highly educated woman who gives up on her dreams when she falls for rich businessman Alexei. When the pair have two children, she patiently waits for him to divorce his wife, and as he decides to emigrate from Russia to Israel, she meekly follows him. But when he shuns her for having committed a crime to protect him, her blind love turns into burning rage.
|
Cheating Notes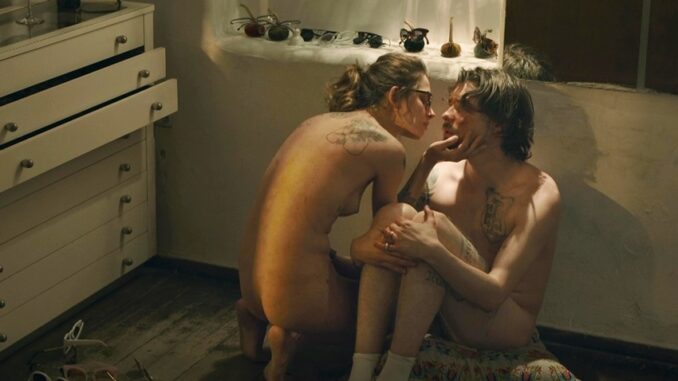 Medea always refers to her live-in partner, with whom she has two kids, as her husband but she says that they are still going to register. But that becomes less certain when her partner finds out that she killed her brother to protect him and starts shunning her. This pushes her into the arms of other men.
During a party, Medea's partner is ignoring her so an American artist entertains her and keeps her company. He brings her to the back alley of the building and tries to kiss her a few times initially. She pulls away every time, but she gets amused when he starts play-acting like a howling wild beast and after he approaches her again in a rough manner by choking her, she gives in and lets him fuck her against a post in a standing position.
Medea meets an optometrist in a language class. He claims to be a descendant of a king and when he declares himself to be the king of Jerusalem and her his queen, she tells him that it's not possible because she has a 'husband.' But although she can't be his queen, she is open to fucking him, and so she does. They fuck on the floor of his optical shop.
Medea rents a shitty room to have casual sex in. She finds a black man to do that with, in a wedding celebration that happens just near the room's location. The scene is an after-sex scene only.
During a photoshoot, Medea lights up the clothes of a model because of jealousy. Her husband sends her to a therapy center where she meets an equally crazy guy. During a therapy session, the speaker tells her to pretend like the guy is her husband. She and the guy end up pretending to fuck doggy-style in front of the group, with a glass door standing between their bodies. They take a ride after the session, go to an abandoned tent in a desert and fuck inside it. She also gives him a non-explicit blowjob in his car later.
Medea has a BDSM session with a very fat dude at his place. Specifically, she is nude and bound and lying on the floor. He then pulls her towards him using the rope that is tied to her neck, shoves her head into his crotch and makes her suck his dick.
Summary
That's one crazy, very horny cheating slut. Note to self: If I don't want my woman to cheat on me, don't scold her for killing people on my behalf.
A lot of scenes are in English, thankfully, especially scenes with Medea and her different lovers because they have different nationalities.
Watch till the end for a very terrible ending.
---
---
---