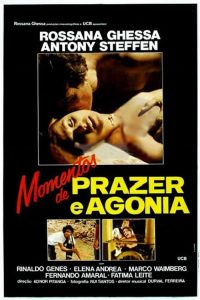 ---
Marília (Rossana Ghessa), a pretty woman with lesbian leanings, leaves the big city (São Paulo) for the country (Rio Bonito), maybe to change her life, to breathe fresh air. At the beginning of the film, we see her already established in Rio Bonito. She is the English teacher at the local school and also the girlfriend of a moody farmer, Rodolfo (Anthony Steffen) that lives nearby. One of her students, Rose, likes her very much, but Rose is also the girlfriend of Lauro, one of the ranch hands of Rodolfo. And one morning, when Rose is strolling through the woods, she meets two girls camping near a waterfall - they love each other, making love under the waterfall is one of their treats.

In spite of the idyllic scenery, we feel that something is in the air, something is brewing. And then... we are introduced to other characters – Renata (former lover of Marília) arrives without a warning in Marília's house. Renata (Fatima Leite) is followed by her blind and cynical husband, Arturo (Marcos Wainberg). And to add flavor to the story, someone starts murdering all the women that have some kind of relationship with Marília.

Who is the killer? Renata, doing it to have Marília for herself? Or Rodolfo, who also wants Marília for himself? Maybe Lauro (Rose's boyfriend)? Lauro takes part in bloody rituals in which he beheads chicken. Lauro, an executioner fighting for righteousness? And the other women in Marília's life? Is one of them prowling around? And what about Arturo, Renata's blind husband? What role does he play in this story? Is he really blind? Or…? When the first body is discovered, the police step in to investigate the murder. Others will happen.
|
Cheating Notes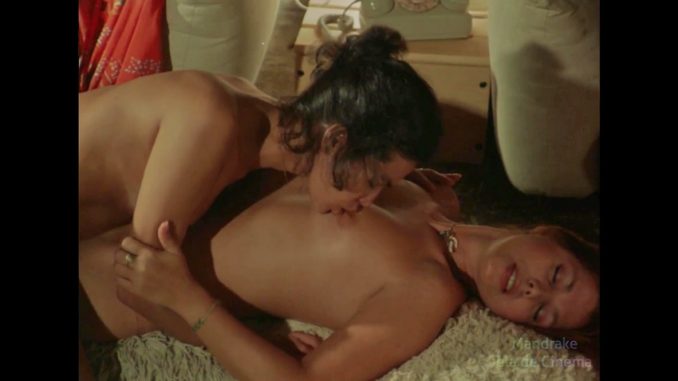 At 49:00, Marilia has lesbian sex with Renata in front of her blind husband. It's a hot lesbian scene. A few other sex scenes in the film are also hot.
Watch Full Movie Online
---
---
---