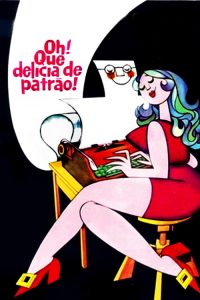 ---
Comedy in two segments. In the first, an important businessman becomes temporarily paralyzed after taking too much of a potent aphrodisiac. To take his place, his employee finds a mechanic who is a look-alike. In the second story, a businessman's wife pretends she is jealous in order to conceal her own unfaithfulness, as she is having an affair with her husband's closest employee.

"Oh Que Delícia de Patrão" is an erotic low-budget comedy called "pornochanchada" divided in two segments that explores the unprofessional attitudes of bosses in the 70's.

1st) "As Loucuras do Patrão" ("The Craziness of the Boss")

While having sex with his secretary Marisa (Marta Moyano) in his mansion, Dr. Felipe (Jorge Dória) becomes stiffened without any movement. Marisa calls the director Dr. Luiz (Carlo Mossy) that comes to the place and realizes that he can not help their boss. He calls Dr. Painel and the doctor finds that Felipe has drunk a massive dose of the aphrodisiac Duro Sexo (a.k.a. Erectus Philantropus) and the effect should last for many days. Luiz is worried since their company is near to close a business and the presence of Felipe is very important. When he sees the mechanic Severino Riba that resembles Felipe, he decides to bring the man to the house of his boss to replace Felipe and close the business. But his scheme does not work as planned.

2nd) "Um Brinde ao Patrào" ("A Toast to the Boss")

Dr. André (Jorge Dória) is the owner of a business and totally controlled by his wife Ivone (Georgia QuentaL) that calls him every now and then. Dr. André believes that Ivone is a faithful wife, but she betrays him with his right arm Rodolfo (Carlo Mossy). When the cuckold André sees the sexy Paula (Marta Moyano) waiting for a bus in the exit of his building, he offers a ride to her. Then they have a drink, Paula tells that she is virgin and André hires her to be his secretary. Along the days, André is seduced by Paula and he does not have any idea of the real intentions of Rodolfo, Ivone and Paula.
|
Cheating Notes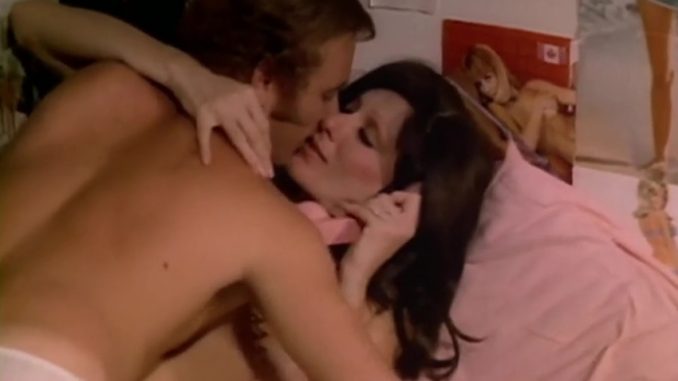 In the second story, the wife's main bed scene with her lover is at 48:15. She pets with her lover naked on the bed while she talks to her husband on the phone.
---
---
---