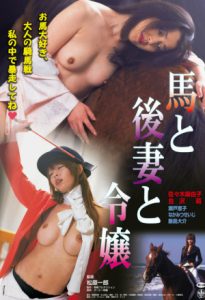 ---
Kensaku is a sexually impaired wealthy man who owns a stable. His current wife is Emiko, who became his full-time wife after being his mistress. One day, a former racehorse, Brian Hawk, comes to Kensaku's stables as a stallion. Emiko feels a sense of intimacy when she learns of the horse's struggles when it ran in the central race. One day, when Kensaku goes on a business trip, Emiko is subjected to sexual humiliation by her stepdaughter, Yuri, her stablehand, and her maid.
More Info: IMDB
|
Cheating Notes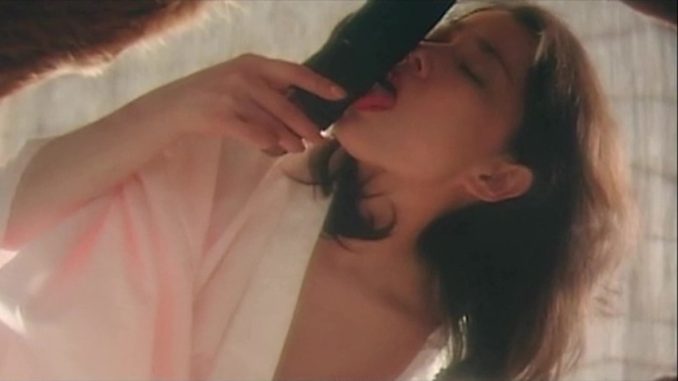 The wife is fucked by the stablehand on a beach. It's forced at first but she stops resisting and starts enjoying it. On the stablehand's second attempt to fuck her on another day, she is able to get away, aided by the horse (Brian Hawk, the stallion).
The wife gives in to her stepdaughter's will and agrees to use a vibrator on her pussy while she watches her daughter and the stablehand pleasure the maid via their fingers in front of her. While this is happening, scenes of the daughter giving the horse a blowjob are also being shown. It seems to be just the wife's imagination, but who knows?
While lying beside her sleeping husband on the bed, the wife imagines having sex with the horse (or did this happen for real?). She sucks the horse's dick. The horse licks her boobs and her buttcrack and then fucks her from behind while she's on all fours. Finally, the horse cums in her mouth, with its excessive semen dripping out of it. It's quite erotic.

Sokmil.com (Trailer)
---
---
---