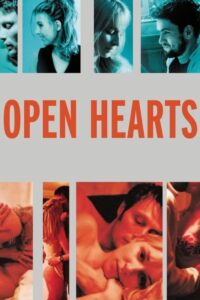 ---
Cecilie and Joachim are about to get married when a freak car accident leaves Joachim disabled, throwing their lives into a spin. The driver of the other car, Marie, and her family don't get off lightly, either. Her husband Niels works in the hospital where he meets Cecilie and falls madly in love with her.
|
Cheating Notes
While in the hospital, Joachim couldn't accept what happened to him (got hit by a car and might become disabled) so he keeps pushing his fiancee Cecilie away, eventually pushing her into the arms of another man, specifically a doctor at the hospital. The said doctor also happens to be the husband of the woman who hit Joachim with her car.
At 41:00, Cecilie calls the doctor to her home and fucks him. We see the initial part only where they kiss and he is able to remove her panties before the scene cuts off.
At 48:00, Cecilie and the doctor fuck again in her place and this time, we see a proper sex scene of them on the floor.
At 1:24:00, Cecilie is banging away on top of the doctor when she receives a call from the hospital that her boyfriend is now ready to receive her. She gets off from the doctor and hurriedly leaves to go to the hospital, excited to talk to her boyfriend again. The doctor's expression on seeing her excitement is priceless since he has already fallen for her.
Watch Full Movie Online
---
---
---