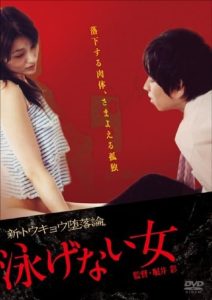 ---
Tanako (Koganesaki Chihiro) graduated from a local university and got a job at a company in Tokyo that she longed for. However, she becomes a part-time worker to escape her boring daily life. She meets a female friend who deceives her, setting her up to date a guy, who apparently is a yakuza who forces her to do unimaginable things at sex parties organized by his gang. Ishii, a middle-aged man who is a low-level yakuza, saves her. After that, Tanako starts living with Ishii, who has been kicked out of his gang and can't earn anymore as a thug. Tanako has no choice but to support Ishii who becomes jobless. In the midst of this, she happens to reunite with Akira, whom she dated in high school. Tanako deceives Ishii and falls into an affair with Akira. However, Akira has a fiancée. On the other hand, Ishii's younger sister, Kiriko, starts snooping on Tanako...
More Info: TMDB
|
Cheating Notes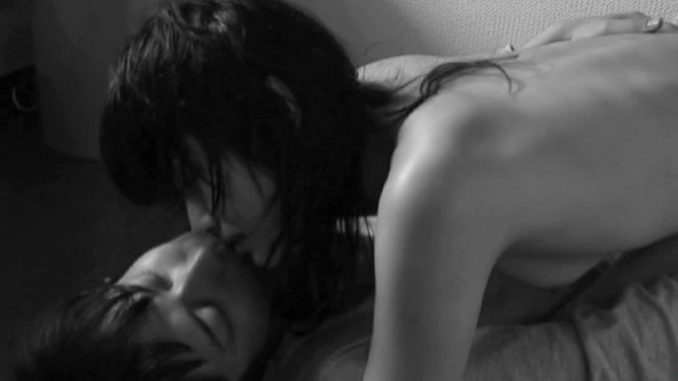 The movie is non-linear and is quite confusing, especially without subtitles, hence I didn't understand some parts of the movie as stated below.
(Spoilers)
Tanako starts living in with a gangster who has fallen from grace when he saves her from being abused sexually by the yakuza. She then reunites and begins an affair with her ex-boyfriend from high school. She and her ex-boyfriend have sex a couple of times in the movie, with their last one being the longest.
A chick anonymously gives the gangster photos of his girlfriend's tryst with her ex-boyfriend. He kills one of the yakuza guys who earlier deceived Tanako (I thought it was Tanako's lover whom he killed in this scene but a closer look at the guy's face shows that that's not the case). He then confronts Tanako, ties her up, makes her suck his dick and then pees on her.
Tanako stabs her gangster boyfriend (probably for what he did to her earlier) and leaves. As he lays on the ground bleeding, the chick who gave him the pictures enters his place, mounts him and fucks him. Now, who is this chick? I thought at first that it was the ex-boyfriend's current fiancee, but again, a closer look at her face shows that it's another character. If I have to go by the movie description, she might be the gangster's younger sister, the one who starts snooping on Tanako. In that case, why fuck her brother? Oh, she also stabs Tanako's lover at the end, but not Tanako herself.
---
---
---