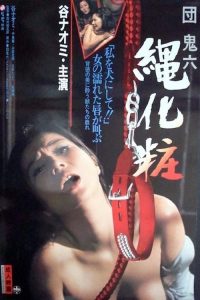 ---
Kanako meets a BDSM artist, who teaches women an extreme form of erotic submission - how to act like a dog. It's rough and he even brings a real dog for her, but she goes with it. This improves her and her geeky husband's marriage.

Nikkatsu Romano Porno starring Naomi Tani. In this one she plays a bored and sexually frustrated housewife who runs into an old friend whose husband is an artist specializing in paintings of women in bondage. The plot unfolds just as you'd imagine, only with more (simulated) dog on woman sex than usual. This is not a good movie for sensitive souls. However perverse the film is, though, its "message" is essentially conservative, as Tani and her husband gain a new appreciation of one another through candles, crucifixion, and canine play. S/M is a sort of couple's therapy, and their marriage is saved. Would Dr. Phil approve?

Kanako is a married woman who receives an invitation from Tomoe, a lesbian lover from her past, to attend a showing of artwork by Isaku, Tomoe's husband. Isaku's paintings have an S&M theme which surprises Kanako. Tomoe persuades Kanako to begin going with her to a class in which she is learning how to behave like a proper female dog. Kanako's husband, Eiichirō, is suspicious about her activities...
|
Cheating Notes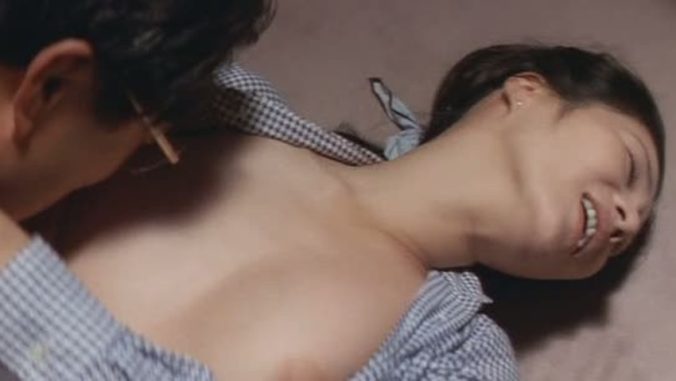 ---
---
---