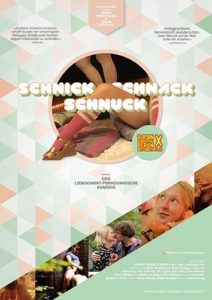 ---
Felix plans to spend the weekend at a music festival in Amsterdam with his buddy, Kai. Meanwhile, his girlfriend, Emmi, ought to stay home and grade papers. But commitment is not exactly Kai's strongest suit, and then Emmi's high school friend, Magda, turns up with some intriguing revelations. Naturally, things get a little out of hand—and everybody is naked in the end!
|
Cheating Notes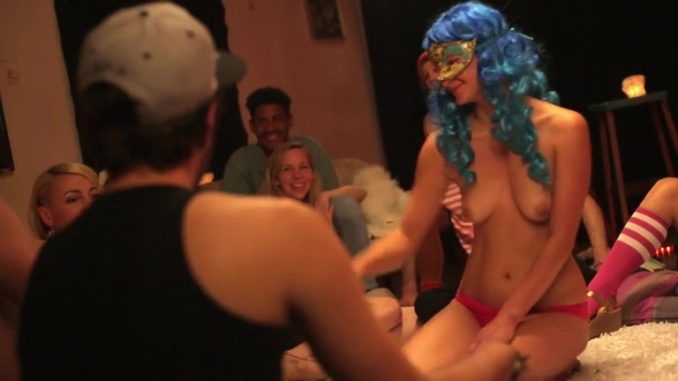 A porn movie with some plot and dialog.
Felix and his friend Kai leave to attend a music festival but along the way, they meet two chicks who are down with sex and stuff so they postpone going to the festival and spend time with the chicks first.
Meanwhile, Felix's girlfriend Emmi, who stays at home, reunites with a female pal from high school and has sex with her, too.
Later, Emmi and Magda go to a sex party which Felix and Kai also happen to attend along with the two chicks they met. Emmi sees Felix first so she wears a mask so he wouldn't be able to identify her.
When Emmi loses in a game of rock, paper, and scissors, she strips naked in front of everybody, including her boyfriend. Then when it is Felix's turn to lose to her, she tells him to kiss his friend Kai.
While Felix and Kai are kissing, Emmi removes her mask and reveals herself to the two. Felix is shocked of course and upset because she is in a sex party. But then he is, too, says Emmi, so she grabs Kai and kisses him in front of Felix (a very sexy part for me). She triggers the start of a sex orgy. The couple forgets about their issue and joins in. They are actually fucking each other most of the time in the orgy, and their relationship gets better after it and seems to have taken a new, more liberal form in which they are now open to fucking other people.
Watch Full Movie Online
No subtitles. If you want one with subs, get it in the torrent.
---
---
---