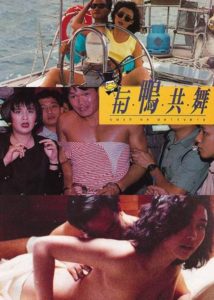 ---
Veronica hires a former gigolo (Simon) to impregnate her. What starts out as a job for him, turns into an obsession for her, as he takes his job very seriously and does it well. As she is falling deeper for him, he has fallen for a lawyer, Sandra Ng, which has Veronica on the brink of insanity. Veronica, not getting what she wants, eventually frames him for murder, with Sandra coming to his aid in court to attempt to clear his name and expose Veronica for the scorned former lover that she has become.

|
Cheating Notes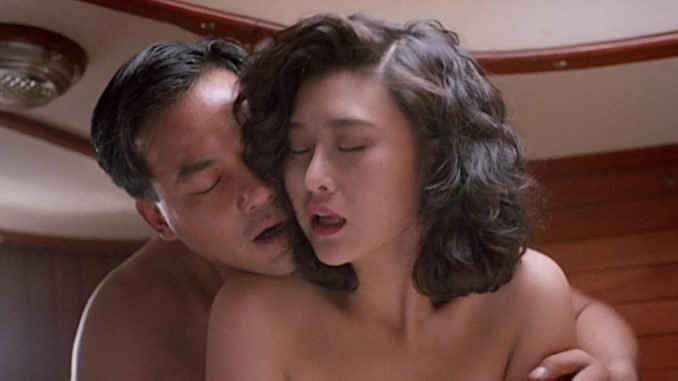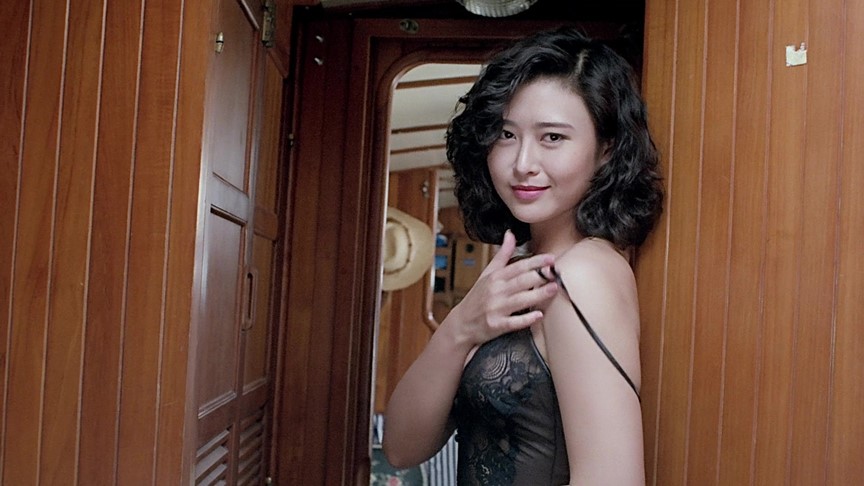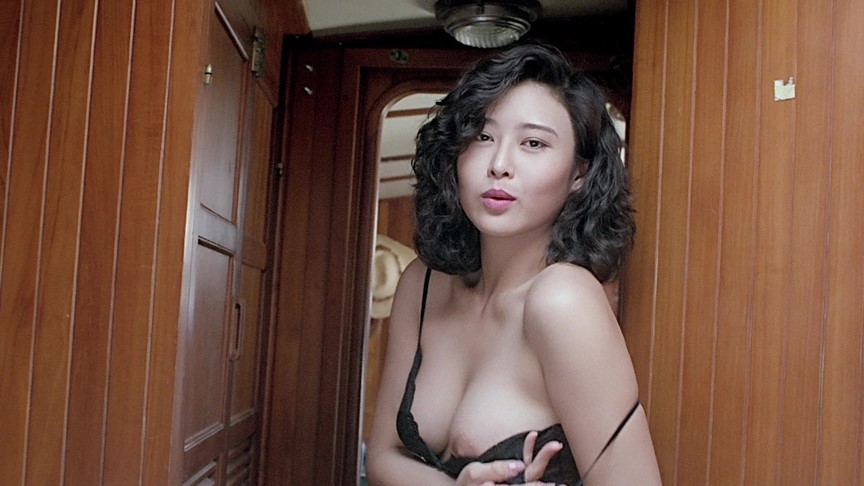 In the early part of the movie, Simon is assisting an old, rich guy in buying an antique. The guy introduces his young wife to him and she turns out to be someone he's had sexual relations with in the past. The wife doesn't inform her husband that she knows Simon. She tells Simon how handsome he still is when her husband leaves them.
During their ride in the limousine together, the wife attacks Simon viciously with kisses in the backseat. She unbuttons her dress, displaying her transparent bra and panties, and mounts him. Simon kisses her back for a while but he doesn't fuck her, probably because he doesn't want to compromise the deal he made with her husband.
A rich woman is looking for someone to impregnate her
A rich woman (Veronica Yip) is scouting for a gigolo to impregnate her and she eventually chooses Simon. The scenes where she seduces him in the pool room, in the car, and in the yacht are very sexy and their sex scenes on the hood of a car and several times in the yacht are quite steamy.
Veronica gives Simon the impression that she is single and that she only wants to have a child and not a man. But eventually, we learn that she is married and that the reason that she wanted to have a child is that her husband told her to do it. Her husband is impotent and in order for his father and their family corporation to give him money, he must bear them an heir.
After their week being together on the yacht, Veronica falls for Simon and becomes more obsessed with him when he ignores her because his attention turns to a female lawyer. There's a scene at a restaurant where Veronica unbuttons her blouse, exposing her breasts to the people around, to let Simon touch her belly and feel his son inside.
When Simon goes to Veronica's mansion to confront her, her husband arrives finding them in a state where it looks like she (dressed in sexy lingerie and is kneeling in front of Simon) is about to give him a blowjob. When her husband asks Veronica who Simon is, she replies "He's a man, you aren't." With that, her husband immediately realizes that he is the sperm donor and begins an altercation with him (not because he's jealous, really, but because Simon might ruin his plan).
Summary
Veronica Yip is very hot here and I must say I also really like her (maybe even better) in 3 Days of a Blind Girl (1993)  where she makes out with her house intruder (and probably would have been fucked by him if they weren't interrupted by her husband) to lower his guard and get his gun. Her body is tighter there and thus sexier for me. Although that movie loses in the sex scene department compared to this movie, I like the situation there better, which is that of a pretty wife being alone in her house, with an intruder who can do anything around her (because she's temporarily blind) like stand beside her while she's taking a bath in the shower naked.
More Info for Cash on Delivery (1992)
Info + Torrent Download Link: Torrentz2.eu (Bluray rips)
---
---
---