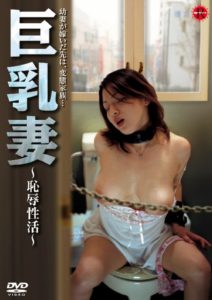 ---
Sexual bombshell Reiko Yamaguchi, star of the smash-hit Japanese Wife Next Door films, is back and this time she needs an exorcist! Is her new husband possessed by a demon or is he just a pervert? And what's up with her father-in-law and his insatiable desire for Reiko? Something is definitely wrong with Reiko's family, and only an exorcist can help! Akira Fukamachi directs this raunchy take on exorcism.
|
Cheating Notes
Download Semen Demon (2005)
Watch Semon Demon (2005) Online
Part 1/4
Part 2/4
In the beginning, the father-in-law sees the wife getting fucked by her husband on the stairs. At around 10:44, the father-in-law rapes the wife when she confides to him about her husband's perversion. The rape turns consensual in part 3 below.
Part 3/4
The rape turns consensual, ending with the wife humping on top of her father-in-law. The wife relates in her dialog with another character that her husband came home while her father-in-law was raping her. But instead of fighting his father, her husband joined and it became a threesome. We don't see that scene.
Part 4/4
At 7:20, the husband doesn't want to have sex with the wife, so the wife comes to her father-in-law's bedroom and asks him to fuck her.
---
---
---