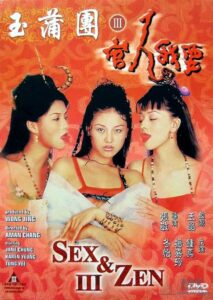 ---
The plot follows new prostitutes Susan (Karen Yeung), Fanny (Tung Yi), and Chinyun (Chung Chun), who are inducted into the Fragrance House brothel where they are trained in the ways of lovemaking by their veteran madam Tall Kau. Eventually, all three enter circulation where Susan is crowned the top prize and becomes enamored of budding scholar Chu Chi-Ang. Fanny is jealous beyond all means and though she's bought by famous horse trader Sir Lui (Category 3 staple Tsui Kam-Kong), she still plans her revenge on Susan. Eventually, the typical "torture the innocent naked girl for cheap thrills" stuff happens, while Chu learns various wacky sexual positions to get Susan back.
|
Cheating Notes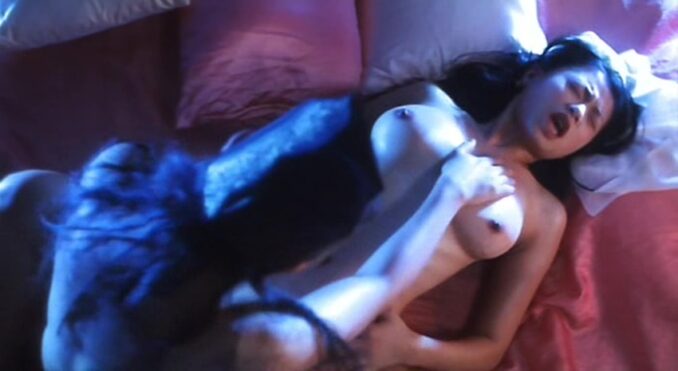 One of the new prostitutes, Susan, falls in love with Master Chu but he racks up a huge debt at the whorehouse and runs away. Sir Liu buys Susan from the whorehouse and makes her one of his concubines (sometimes, the sub will refer to her as his wife and him as her husband), with the condition she sets that he will not fuck her if she doesn't want to because she says her heart belongs only to Master Chu.
But Sir Liu has a plan in order to satisfy the condition she set. One night, he gets Susan drunk and she becomes very horny (54:55). In her vulnerable state, he makes his servant fuck her while she's blindfolded while he watches on the side. When she is in a highly pleasured state, Sir Liu tells her to say that she needs him. When she does, and thus, satisfying her condition that he can only fuck her when she wants to, he takes over his servant and fucks her.
Meanwhile, we see Fanny, Sir Liu's other concubine (also sometimes referred to as his wife in the subtitles), getting fucked from behind by her cousin while Sir Liu is in Susan's bedroom (1:04:30). Apparently, through Fanny's recommendation, her cousin became an accountant under Sir Liu's house. The two conspire to kill Sir Liu, blame it on Susan, and take away his wealth.
Watch Full Movie Online
Via Tube8 (with English subs)
Via Xvideos
---
---
---