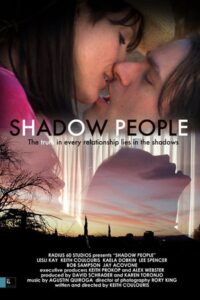 ---
Dan and Gretchen, a couple with a secretive past and a failing relationship rent a guest house from an affluent couple, Steven and Deena in San Fernando Valley. Jealousy and betrayal turn a casual friendship into a game of manipulation and deception when Dan and Gretchen decide to teach their landlords about humility and the pain that hidden truths in a relationship can bring.
|
Cheating Notes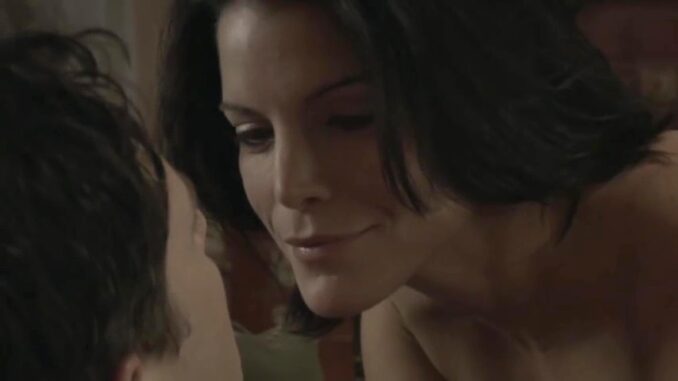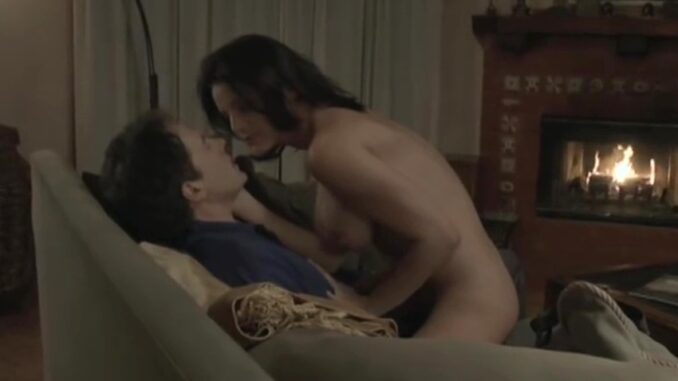 At 26:13, Gretchen waits for Steven's wife Deena to leave for her yoga class before she knocks on his door, wearing her bikini that are so small her breasts are almost popping out of them. She pretends to have locked herself out but her goal is to seduce him. When her landlord accompanies her back to her unit and opens her door with his master key, she invites him for a drink. He feels uncomfortable while she walks around in her skimpy bikini and has no desire to cheat on his wife at this point so he requests that she wear something more presentable. They have a drink and besides a long talk, nothing happens between them at this point but Gretchen does manage to set a date with Steven for next week.
After Steven leaves, Gretchen calls her husband Dan to come out of their bedroom curtain. Apparently, he knows about it and is not out on a work trip at all, as Gretchen told Steven. Gretchen's seduction attempt of Steven got them horny and they have passionate sex, something that they couldn't achieve for a while after trying a few times.
Next week comes and Gretchen and Steven have their date in her living room. Her husband, unknown to Steven, waits in his car outside. After another long talk, Gretchen stands in front of Steven and removes a piece of her clothing every time she asks him a question and he answers it (47:35). Finally, when all her articles of clothing are gone and she's fully naked, she approaches him on the couch, sits on top of him and makes out and pets heavily with him.
At 57:47, Steven and Gretchen snort cocaine together and have sex in her bedroom. Meanwhile, her husband waits in his car outside again and eventually drives away while his wife is being pounded by their landlord in their bedroom.
Dialogs that come in the rest of the movie reveal why Gretchen seduced Steven and Dan allowed himself to be cuckolded by his wife.
Gretchen says that they did it because they wanted to show that Steven and Deena are not better than them as a couple. They actually videotaped Gretchen and Steven's sex encounters to show it to Deena and destroy the couple's relationship.
Dan asks Gretchen if she enjoyed fucking Steven, which she denies, and then he accuses her that the real reason that she started the whole thing up is that she's attracted to Steven and she just really wanted to fuck the guy. He tells her that he knew she wanted Steven from the day they first met him.
(Spoiler) Now as to why Dan allowed himself to be cuckolded, it turns out that they lost their kid under his watch when they went to a market a few years ago. He blames himself while Gretchen never blamed him once, at least verbally. So he feels that she changed emotionally and thought that acceding to her wishes, even a sexual one that includes another person, would help get her back and restore their relationship to what it was.
Summary
Gretchen's first seduction of Dan started out really sexy but ended up boring as they just talked, however, the charged-up sex between Gretchen and her husband at the end made up for it. Meanwhile, their second date started boring with a long conversation but ended up really hot.
Watch Full Movie Online
---
---
---