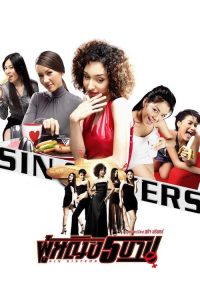 ---
After graduation from university, childhood friends Ann, Joy, Goy, Maem and Jum move on to follow their respective career paths. They reunite again at a friend's funeral, after which all the five young women decide to stay overnight at Joom's place to recall their good old days. When Ann raises the topic of sex, the conversation goes deeper and deeper until each is forced to reveal details of their most embarrassing sexual experiences – the moments they harbor the most guilt over.
|
Cheating Notes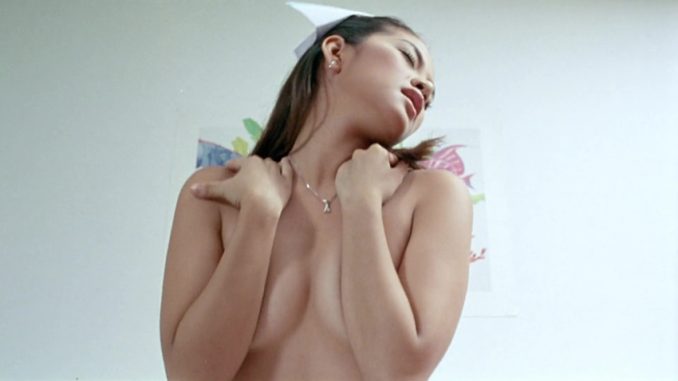 Ann's Story
Ann is a nurse who has a rich fiance whom she withholds sex from before their marriage so that he won't think that she's a tramp. But a tramp seems to be what she entirely is, as she seems to be in an affair with her fellow female nurse and we see her make out with her in the hospital's locker room and have interrupted sex with her in one of the hospital's rooms. Plus, to satisfy her sexual urge, she starts having sex with a patient -a mentally-challenged young guy- who is initially asleep but gets woken up by her incessant humping on top of him.
(Spoiler) The patient turns out to be the younger brother of Ann's fiance, who, along with his parents and other family members, comes to visit his brother that day. Her fiance and his family enter the room and find Ann reverse-cowgirl riding his younger brother on the hospital bed.
Joy's Story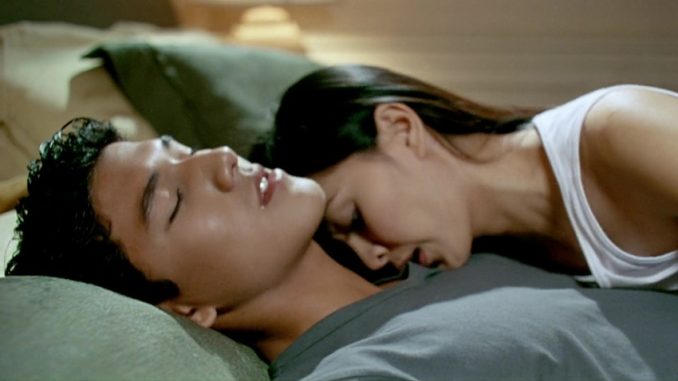 Joy, a teacher, is sexually frustrated as her attempts at making love to her boyfriend are always interrupted by calls from his office. She then tells a handsome young student of his to come to her place that night to deliver the class's homework submission. She seduces and makes love to the young man.
(Spoiler) Joy is shocked to find in the end that the young student is her nephew; he is the son of her sister whom she hasn't seen in 10 years and who just recently arrived in town to live near her.
Goy's Story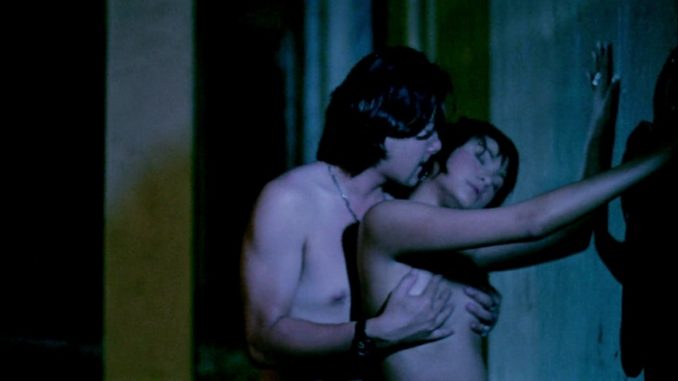 Goy gets mad when her boyfriend brings her to a swinger's party without her permission. She runs out of the party and her car breaks down in the pouring rain. A motorcycle taxi driver who has already helped her earlier when she lost her wallet passes by and takes her somewhere dry. He's a nice guy and has already helped her twice, and she's still mad at her boyfriend, so she has sex with him.
(Spoiler) After he's done, the driver lets his other motorcycle taxi driver pals have their way with Goy. This part is not shown, just implied.
Maem's Story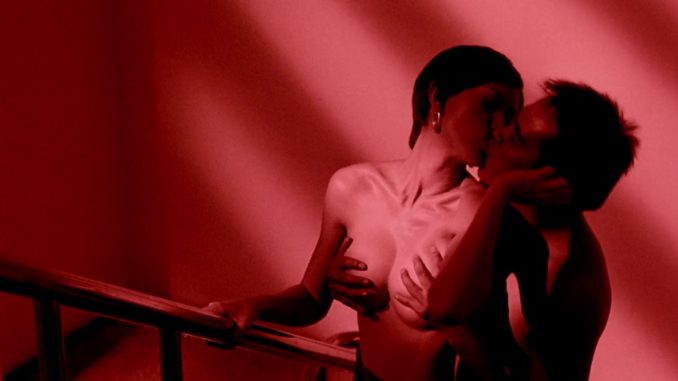 Maem, a snobbish, man-eater-type CEO of an advertising firm, makes love to a security guard at her company. He is forcing himself on her first because she is trying to fire him for catching him fucking his girlfriend (a pizza delivery lady) at work, but eventually, she gives in.
(Spoiler) Maem's lovemaking with the security guard in different parts of the office is captured by the security cameras, and their sex video is spread around town, ruining her career. Plus, the security guard gave her AIDS.
Jum's Story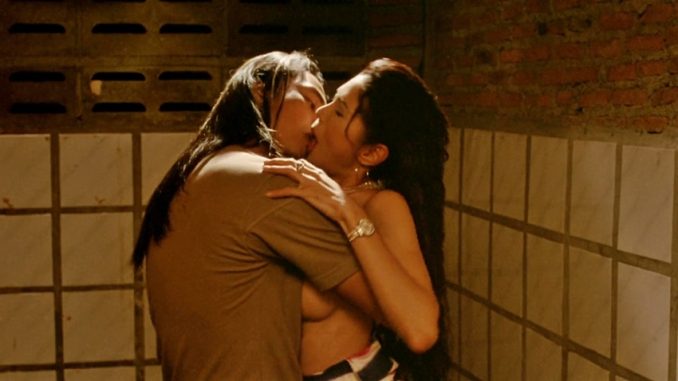 Jum picks up a band singer in a bar successfully when the singer finds his wife having sex with someone in the bar's bathroom. Jum takes him home and makes love to him.
(Spoiler) The band singer is turned into a pig because all the men whom Jum has sex with turn into pigs. Apparently, she learned witchcraft and is on the path of revenge against her friends. That would be the first four women who told their stories above. Apparently, they bullied and made fun of her in school. So she put a spell on them through their drinks, which made them uncontrollably horny and made them do all those things that they told in each of their stories.
Summary
Strategic nudity mostly, but still quite sexy. The movie's quite hilarious, too. Watch out for the movie's repeated emphasis on the wearing of condoms, like their country's government at that time required the filmmakers to do it. Lol.
Watch Full Movie Online
Rarbgmirrored.org (with English subtitles and much better quality)
---
---
---