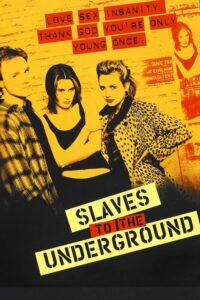 ---
The grunge girl band "No Exits" is just about to get a record deal. At this time Jimmy is appearing again, the former boyfriend of the band guitarist Shelly. She had left him because his friend had raped her. But he doesn't know that - up to now. Shelly has fallen in love with the band singer Suzy in the meantime. But she still loves Jimmy, too. So she moves in with him, which Suzy doesn't like at all. Especially because she is becoming a feminist.
|
Cheating Notes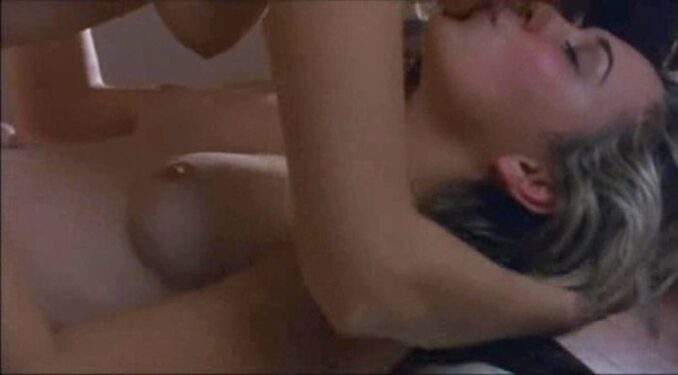 "You fucked him, didn't you? I can smell his man-stink on you!" - lesbian chick to her girlfriend after she comes home late from her ex-boyfriend's place
28:28 Interspersed scenes of Shelly and Suzy making out on the dance floor and having lesbian sex in the bedroom.
37:33 Shelly tries to kiss her ex-boyfriend at his place. They fall on the couch in the process, with him on top of her. But he isn't ready to fuck her yet and gets off her.
46:14 Shelly comes to her ex-boyfriend's place, telling him that she made love to her girlfriend last night and came four times, but that she was thinking about him while she and her girlfriend were doing it. She fucks him in the stairs and in his bedroom.
47:52 Suzy waits for Shelly in front of their place since she's late. Already suspecting it, she asked her if she fucked her ex-boyfriend. She smells her and then tells her that she can smell his man-stink on her.
Watch Full Movie Online
Tubitv.com (not available in all countries)
---
---
---