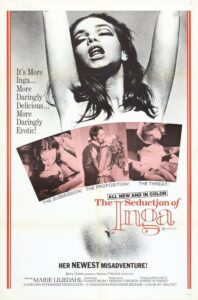 ---
Three years after the life-changing events, and after eloping with her first love, Karl, to Stockholm, a now nineteen-year-old Inga finds herself inconsolable, penniless, and abandoned at a cheap and squalid boarding house in Sweden. Unable to pay for her rent, she eventually lands a job as a secretary for the lonely author, Stig, who is still obsessed with his former girlfriend, Greta. Inevitably, Inga and Stig begin a steamy affair; however, things will take a turn for the unexpected when the young and seductive guitar player, Rolf, woos Inga. Now, Inga must make a decision, and brace herself for a shocking revelation. Can she handle the truth?
|
Cheating Notes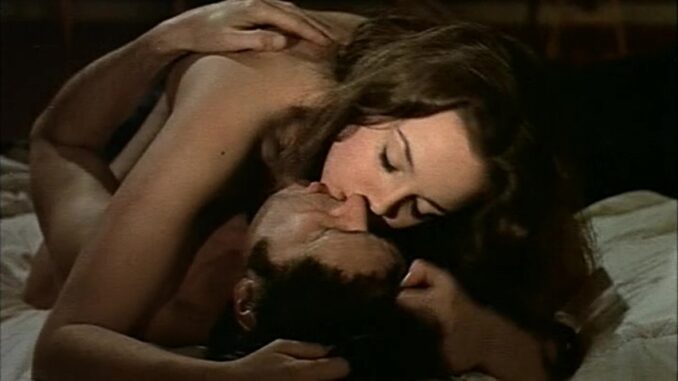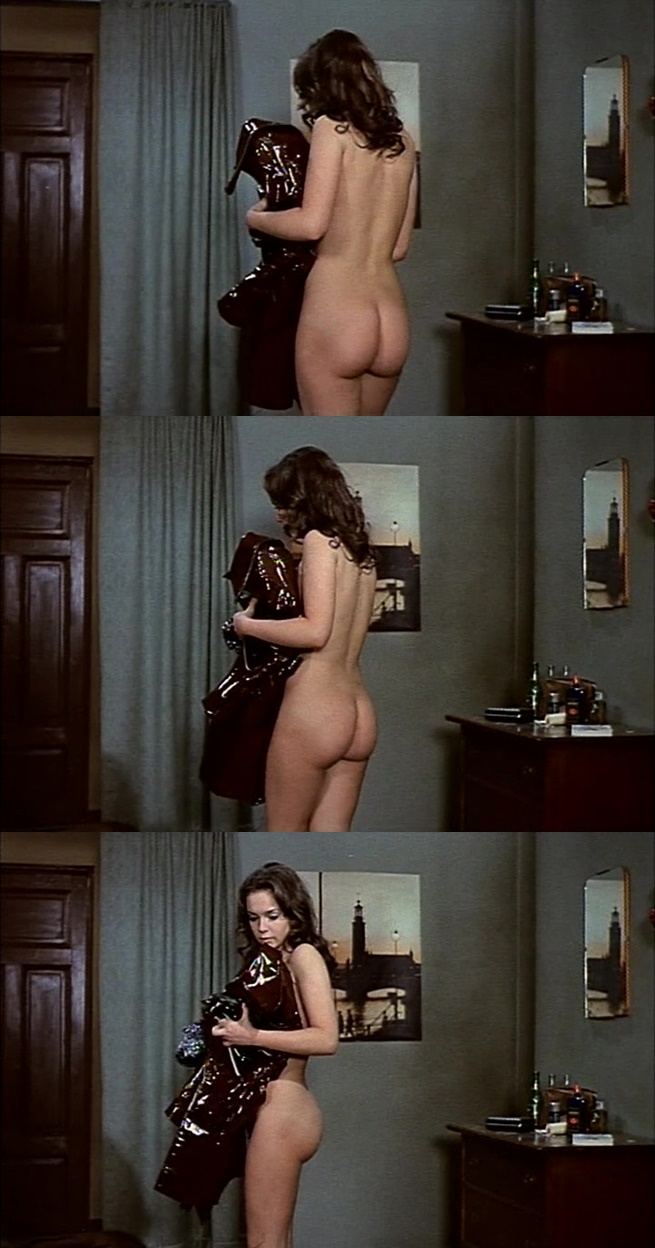 Inga becomes the girlfriend of her boss, the older Stig, but when he goes away on a business trip, she becomes lonely and starts hanging out with Rolf, her next-room musician neighbor who is closer to her age. She kisses him on the stairs at 40:08.
At 49:55, Inga makes out with Rolf in his room. Then she tells him that she's falling for him but that she doesn't want to get hurt again. Rolf tells him that she's special to him, etc, successfully convincing her to go all the way and have sex with him. In the morning, Inga leaves Rolf's side on the bed quietly and then inserts a note under his door later, telling him that they cannot continue their affair.
Rolf, being popular with the ladies, recovers quickly by banging his other hot neighbor whose prior advances he had been repelling (56:08). Meanwhile, Inga is visited by Greta (a Sarah-Michelle-Gellar-looking classic hottie), Stig's ex-girlfriend, and she reveals to her that she is Stig's daughter. Inga asks Greta to fetch Stig at the airport and then spies on them when they arrive at his villa. She finds out through their conversation that Stig didn't know that Greta was his daughter when he first fucked her, but that when he found out, it didn't matter and continued fucking her anyway (Greta's words). Anyway, Greta successfully seduces Stig and they have sex (1:09:20), which Inga witnesses from her hiding spot.
Inga confronts Stig later with what she saw. He crashes his car because of that and dies. Greta visits and confronts Inga about her father's death. She threatens to harm her with a broken bottle but ends up having sex with her instead (1:20:00).
Watch Full Movie Online
---
---
---