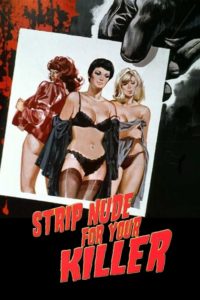 ---
When a fashion model dies during an abortion, a series of murders begins, starting with her doctor. The next victims are connected to the modeling agency where she worked, Albatross, run by a hard-edged and jealous bi-sexual, Gisella, married to a Farouk-like dissolute. One suspect is Carlo, a playboy photographer who has a hot temper and refuses to share information with the police. He becomes the lover of Magda, another photographer at the agency, who's probably in danger. The murderer wears a black motorcycle outfit and helmet. Will anyone discover the murderer's identity before the entire agency dies?
|
Cheating Notes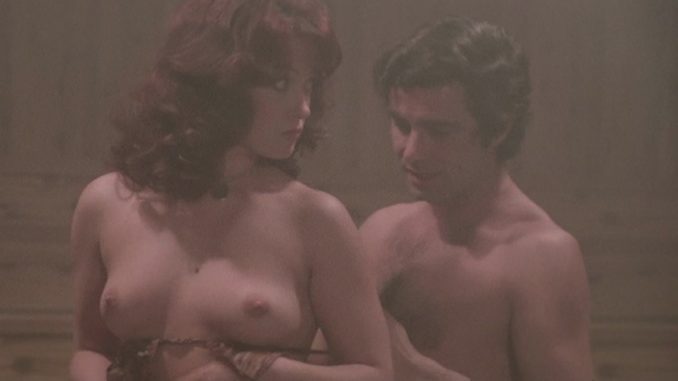 Gisella and her husband, the owner of a modeling agency, always try to bed their female models (their efforts independent of each other's) but Gisella is more successful at it than her pathetic, fat husband. We see her bed Lucia, a model whom they recently hired. They are on the bed and she is on top of her when she starts slapping her because of her jealousy towards Carlo, one of the agency's photographers.
When Gisella's husband forcefully brings Doris, another model of the agency, to his cottage, Doris tells him that she knows that it's his place because his wife already brought her and fucked her there. So that's how we know that Gisella also banged Doris. Gisella's husband forces himself on Doris. After resisting for a while, Doris decides to just let him fuck her on the couch, first because she pities him and then also to sort of get back on her boss, Gisella. Gisella's husband couldn't maintain an erection, though, because he has some impotency problems so their sex scene is a bit short.
Doris has a boyfriend, as we learn later on, so that makes her a cheating girlfriend. She tells his boyfriend about Gisella's husband but she changes the fact a little: she told him that Gisella's husband tried to bring her to his cottage but she didn't tell him that she actually got naked with him and he was already pounding her on the couch and would have fucked her completely had he not encountered an impotency issue.
Other longer and more proper sex scenes provided by Lucia (Femi Benussi) and Magda (Edwige Fenech). Gisella's sex scene with Lucia is very brief (like micro-second brief) but we do see them naked extensively in that part while they are talking. Doris' cheating scene with Gisella's husband on the couch is quite ok, too.
Watch Full Movie Online
---
---
---