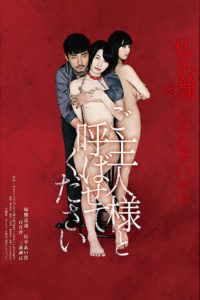 ---
Meguro is already engaged but he still pursues Akino, wife of Mr. Shanwei, the head of JM Communications. He starts an affair with her against the advise of his co-worker because Meguro's company is pursuing JM Communications to become their client. One day, Mr. Shanwei visits Meguro and informs him that he knows about his affair with Akino. He then tells him that if he doesn't want to lose his job, then he should continue seeing Akino and report to him their sexual activity accompanied by photographs.
|
Cheating Notes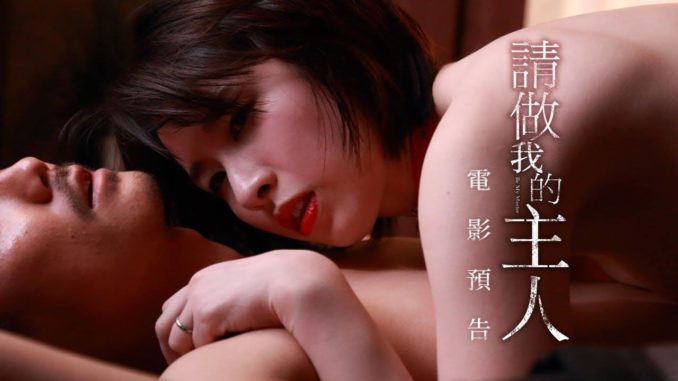 Meguro hits on Akino in a bar with some palm-reading routine. She rebuffs his advance and leaves, but the next day, she goes with him to a bar when he comes to her office. After some talking in the bar, they go to a hotel to have sex.  She resists at first because she is having doubts but she eventually gives in.
Meguro and Akino meet and fuck again in another hotel. They don't walk side by side going to the hotel so that no one will suspect that they are together if they are seen. They fuck in the hot tub and then on the bed. The wife has less doubt this time so she is more active in fucking Meguro and she even rides him.
When the two come out of the hotel, someone takes pictures of them. After that, we see Mr. Shanwei, husband of Akino, viewing those pictures in his PC along with the pics of the two in other places like in the bar. It seems that the two lovers are being watched for some time now.
Mr. Shanwei visits Meguro at his office and informs him that he knows that he is fucking his wife. But to Meguro's surprise, Mr. Shanwei tells him to continue fucking Akino or else he will lose his job. He instructs him to take photos and write a report on his meetings with his wife. He basically tells him to train Akino to become sluttier, to give her utmost sexual pleasure and to make her enjoy different kinds of sexual fetishes. When Meguro asks Mr. Shanwei why he wants to do this, he tells him that he really can't give his wife sexual pleasure. Also, he may have not said it but I think he really also likes to watch his wife fuck another man.
Meguro meets and fucks Akino, taking pictures of her as he fucks her as her husband has instructed. Mr. Shanwei views the pictures later on his PC. He covers the pictures on his monitor with another app when his wife enters the room to inform him that his bath is ready.
Meguro and Akino go to a karaoke bar. He taps her naked butt with his hands like a drum while she is singing. Akino's buttocks get swollen because Meguro tapped on them so hard. Mr. Shanwei gets to see his wife's swollen butt when she takes a shower at their home. Apparently, he has installed some cameras around the house including the bathroom.
Mr. Shanwei sends Meguro a collar with a chain. He instructs him to make Akino wear it and call him (Meguro) master. Meguro takes a walk with Akino in the street, holding her by her chain. People look at her, talk about her being chained, and then laugh at her. Then, Meguro and Akino go to a rooftop where he makes her suck his dick.
Meguro eats Akino's pussy while she is bent over on a couch. This is a nice scene as Akino looks sexy while bending over. Then, we see Akino masturbate in the bathtub, which her husband get to see via his installed camera.
Akino tells Meguro to come to her house as her husband will go on a trip. She welcomes him in a french maid outfit.  She plays with him a little then they fuck on the couch. They continue fucking on the bed, with Meguro looking at Akino's wedding photos beside the bed at one point. This is the best sex scene in the movie for me as the shots are very bright, hence, you can see everything. Also, Akino is at her sluttiest so far at this moment, with no inhibitions left in her so she is just banging Meguro hard, sucking his finger while humping on top of him.
Akino welcomes her husband home from his trip gleefully, without any guilt written on her face for fucking another man inside their home. Later, Mr. Shanwei watches the videos of Akino and Meguro fucking inside his house courtesy of his installed cameras. There's a moment where Akino seems to look and smile at one of his cameras while riding Meguro. Does she know that he is watching? Or do they both know and they are just using Meguro? Even Meguro himself wonders about this in the end part of the movie.
Akino meets Meguro and informs him that she just made love to her husband that morning. He excitedly brings her to a hotel and fucks her while they talk about the semen of her husband which is still inside her pussy. He says she wants to stir her husband's cum inside her vagina with his dick, while she says she's excited about the idea of the semen of her husband and him mixing inside her pussy.
Watch Be My Master (2018) Online
Watch via Lookmovie.ag (You can upload a subtitle here. First, download the subtitle from opensubtitles.org)
Watch below via Ok.ru (No Subtitles)
---
---
---