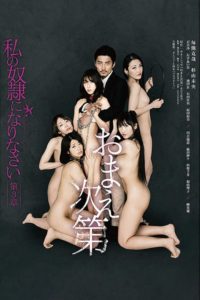 ---
Meguro is now married to Nozomi, however, he finds himself still longing for Akino, the wife who became his sex slave in the past. A new wife who lives around his neighborhood comes along, curious and ready to be enslaved and trained.
|
Cheating Notes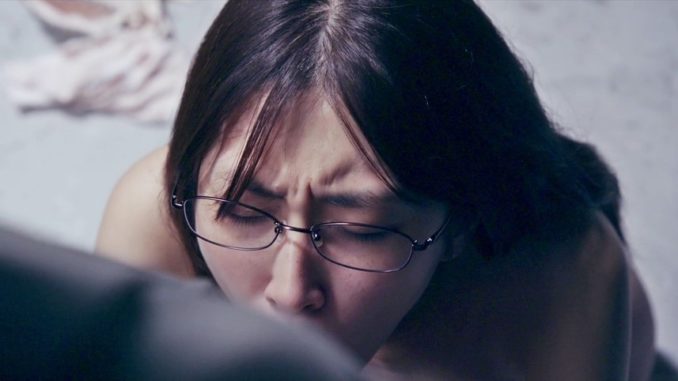 This is the sequel to Be My Master (2018). Actually it is a third in a series, with Be My Slave (2012) being the first.
Our fuckboy Meguro from Be My Master (2018) is at it again. This time, his prospect is Mayuko, a homely wife whose everyday look consists of drab clothing (jeans, shirt and a hoody), unkempt hair, and a pair of eyeglasses. He often comes across her when he walks to or from his home. He looks back at her, and she does the same to him (not at the same time) when they pass each other, meaning they both are interested in each other.
We see Mayuko's husband fuck her in the usual, boring way, and they don't even take their shirts off. This tells us that Mayuko is left wanting in the sex department. After their sex, Mayuko goes up the roof to smoke. There, she sees a guy leading a crawling, naked woman by a chain tied to her neck. She gets aroused and follows the guy and his "slave" when they leave. She trails them back to a bar and the guy happens to be the bar owner. The bar's basement serves as a BDSM facility for its clientele.
Mayuko enters the bar one night, wanting to satisfy her curiosity. Maguro is a regular and happens to be there that night. He sits with her and gives her a drink. She faints because of the drink because she's not used to it. She wakes up in the basement with Meguro towering over her. Meguro talks to her and kisses her. He makes her suck his dick and swallow his cum. Mayuko is clearly the submissive type and with Meguro's domineering quality, she easily becomes his slave starting that night.
Meguro instructs Mayuko to have a makeover. She does that and looks hotter when she shows up next time at the bar. Meguro takes her to a hotel and fucks her.
Meguro tells Mayuko to pleasure herself on her bed at home and to stream it so that he can watch.
Meguro goes overtime at work and tells Mayuko to come to his office so that they can do another BDSM session. The company's security guard goes up to his floor and talks to him, not knowing that Mayuko is in the corner, naked and bound. Meguro brings Mayuko to their photography studio and takes photos of her while whipping her with a wet towel. They also fuck in front of the camera. He actually publishes her photos later.
While in a taxi, Meguro tells Mayuko to show her tits to the taxi driver.
While making the blindfolded Mayuko believe that she is in the middle of a busy intersection, Meguro tells her to take her robe off, displaying her naked body to the pedestrians. It turns out that she is just in the bar, with only the bar's clients seeing her naked.
Mayuko's husband gets a surprise
This is the best scene for me in this movie.
Mayuko's husband comes home and finds Mayuko in her bra and panties, with a chain tied to her neck, and sitting beside Meguro on the bed. His initial reaction is to get pissed, of course, and he starts to leave. Meguro stops him and says something to him, maybe telling him that this is going to be good for his sexual relationship with his wife. He manages to convince him to stay and fuck his own wife. Meguro watches as Mayuko's husband fucks her. Mayuko's husband seems to be aroused with the situation and is fucking his wife better than the last time we've seen him do it, so maybe this is indeed better for the couple's relationship.
In several instances during Meguro's lovemaking with her husband, she looks lustfully at Meguro and shouts his name instead of her husband's, which is quite sexy.
Eventually, Meguro gets jealous while watching the couple. He stops their lovemaking and throws the husband out of the room, which is a hilarious cuckolding moment.
More Info for Up To You (2018)
Info + Torrent Download Link: Torrentz2.eu
---
---
---