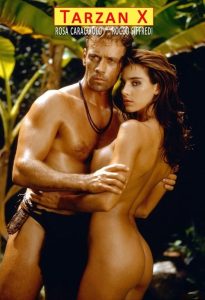 ---
Jane and her friends are in Africa. When Jane gets lost in the woods and vanishes, she wakes up at the foot of Apeman. One thing leads to another, Apeman explores Madame and she does a little exploring herself to their mutual enjoyment. Turns out the Apeman's real name is John, and he is the son of an aristocrat who was lost in the woods 20 years earlier. John consoled himself by overthrowing everything that moves to the delight of the ladies.
|
Cheating Notes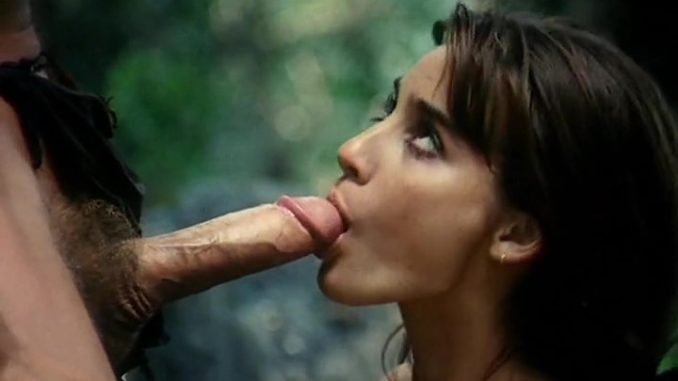 Jane - George's girlfriend
Susan - Professor Hugh's wife
Apeman - aka Tarzan aka John
Note: There are other characters and other sex scenes but I'll only list the ones involving the two attached ladies above.
Jane takes a walk in the jungle, gets ensnared in a trap and loses consciousness. Apeman saves her. They bond and have sex three times. Jane loves to suck Apeman's big dick.
Susan comes inside the room of George, says she wants to talk to him. He tells her he would have made a pass at her if she isn't the wife of his friend Professor Hugh. She says that it's a surprise and then they have sex. He cums in her mouth.
Jane brings Apeman to civilization. She introduces him to everybody including her boyfriend George. She defends him from George at one point, which makes George asks if she has fallen for him. She tells him to not be ridiculous, in spite of the fact that she already fucked Apeman several times.
George asks Jane to marry him even if he thinks that something may have happened between Jane and Apeman in the jungle.
Susan has sex with Apeman in the barn.
Jane has sex with Apeman for the last time. After that, she tells him to come back to the jungle, while she will stay and possibly marry George.
Summary
The actresses are pretty and sexy and their sex scenes are nice.
More Info for Tarzan-X: Shame of Jane (1994)
Watch Full Movie Online
---
---
---